Today there are 9,000 students at the HSE Graduate School of Business. Our graduates have gone on to work as heads of federal and regional government bodies and senior and mid-level managers of leading Russian and global companies.
---
About the HSE Graduate School of Business
The HSE Graduate School of Business opened on September 1, 2020. The School is poised to become a priority partner for leading Russian companies in the development of their HR and management technologies.
The Graduate School of Business bases itself upon the world-leading model of the university business school. It is a school within the University that brings together all business programmes and courses of different levels of study, ranging from Bachelor's to EMBA programmes. The HSE Graduate School of Business was created through the reorganization and integration of the Faculty of Business and Management, the Institute of Innovation Management, and nine continuous professional development subdivisions.
What sets the Graduate School of Business apart is its focus on educating and developing globally competitive and socially responsible business leaders for Russia's emerging digital economy. The School's educational model emphasizes a project-based approach and other dynamic methods for skills training; the integration of online and other digital technologies; and the systematic internationalization of the educational process.
Business Education at HSE
For 25 years HSE University has offered successful programmes in management and business, which today are concentrated primarily within the Faculty of Business and Management. On September 1, 2020, the HSE Graduate School of Business was established.
1996

Faculty of Management established

1998

HSE becomes a member of EFMD and CEEMAN

1999

Graduate Management School and Department of Logistics established

2002

Faculty of Business Informatics established

2005

ESCP double degree master's programme launched

2012

Faculty of Logistics established

2015

Mega-Faculty of Business & Management established

2017

HSE becomes a member of AACSB and QTEM

2019

The decision to create a world-class business school is made at the HSE Strategy Conference

2020

HSE Graduate School of Business established on September 1 through the restructuring of 11 University business education subdivisions
Academic Programmes
---
In the 2020-2021 academic year, the HSE Graduate School of Business offered 18 Bachelor's and Master's programmes in management and business informatics, 5 second degree programmes in business informatics, economics, management, and also a PhD programme in Economics and National Economy Management with 4 specializations. All Bachelor's and Master's programmes have state accreditation and meet the relevant requirements of university business education standards.
The programme curricula are focused on a combination of professional, digital, and social ('soft') skills in modern management. Some courses are taught in English; the Bachelor's programme 'Management and Digital Innovations' and the Master's programmes in 'Business Analytics and Big Data Systems' and 'International Management' are fully English-taught.
In 2020, the GSB introduced two new Master's programmes: the English-taught programme 'International Management', which includes a compulsory exchange semester at a leading global business school, and the 'Investment Project Management' programme, which was developed at the request of Russia's Ministry of Finance.
In 2021, the School will introduce three additional Master's programmes: 'Marketing Management' and 'Product Management' — the first online programmes to be offered by the School — and 'Production Systems and Operational Excellence'.
‍
Integrated portfolio of Continuing Education Programmes
(EMBA) and Executive Master programmes
Specialized programmes of professional retraining
Programmes for the development professional, digital and social development skills
Programmers for management development
Corporate (E)MBA programmes
Customized programmes of competences development
DBA programmes: 'Doctor of Business Administration'
Participation in Global Rankings

In 2020, HSE ranked 1st in the Forbes '100 best Russian universities' ranking

In 2020, HSE University ranked 94th in THE World University Rankings in Business & Economics
HSE is the highest ranking Russian university in Business and Management Studies and in Supply Chain Management in the QS – World University Rankings by Subject
In 2021, two of our Master's Programmes were ranked 51st in the QS Ranking of Master's Programmes in Business Analytics and Marketing and one programme was ranked 34th in the QS Ranking of Master's Programmes in Supply Chain Management

Since 2018, HSE University has been included in the Shanghai Ranking's Global Ranking of Academic Subjects and is the highest ranking Russian university in the Management.
Faculty
Among the more than 400 faculty members of the GSB are researchers, practitioners, and managers of leading Russian and global companies who enrich the education process with their expertise, applied skills, and knowledge of the best management practices. The number of courses taught by faculty members who are recruited internationally, and by those who teach at leading international GSP partners and business schools is constantly growing.
There are 6 departments at the GSB:
An International Education
GSB students participate in international exchange programmes with numerous university partners. The programmes have accreditation with international quality standards in business education. GSB partners include HEC, ESSEC, ESCP, WU-Vienna, Instituto de Empresa, London School of Economics, Lancaster University Management School, and other leading European business schools. GSB students, when building their individualized academic trajectories, have the opportunity to participate in one of our eight double degree programmes with leading European centres of management education. The GSB International Office provides students with institutional support and consultation about international opportunities offered by the school.
---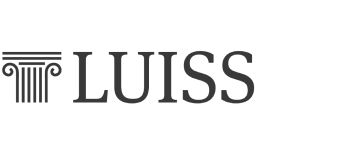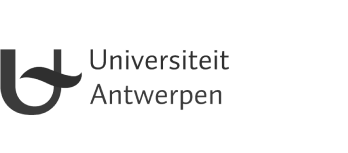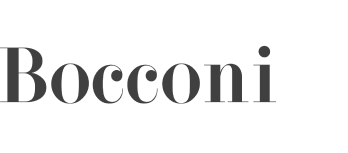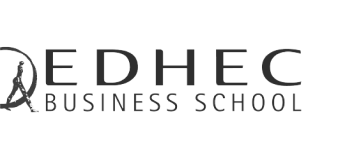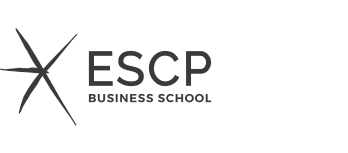 GSB Corporate Partners
Leading Russian and global companies have 10 learning labs at GSB, where students can complete internships and project work. Lab heads and their key specialists regularly give lectures and master classes, hold professional competitions, and are also members of Academic Committees of educational programmes.
Corporate partners of the School are leaders in management, technological innovation, and the digital transformation of business models, such as: Sberbank, VTB, 1C, Otkritie bank, Accenture, Deloitte, IBM, KPMG, L'OREAL, Oracle, PwC, SAP, Mail Ru, VISA, and other major actors of the Russian and global economy.
---