HSE Graduate School of Business (GSB) develops in the spirit of internationalisation of all its activities, in education and research. Our faculty members bring into the class their business and international expertise to prepare our students for global careers in Russian and multinational companies, while a network of partnerships with leading global business schools and business education associations serves as a basis for the unique ecosystem of GSB and community of faculty members, industry experts, students and corporate partners.
Our students have a chance to participate in exchange programmes and in double degree programmes with 50+ partner universities and business schools. International exchange students can choose from 230+ English-taught courses. Four educational programmes in our portfolio are delivered fully in English.
Our campus is bilingual, and we offer all services in English and Russian.
News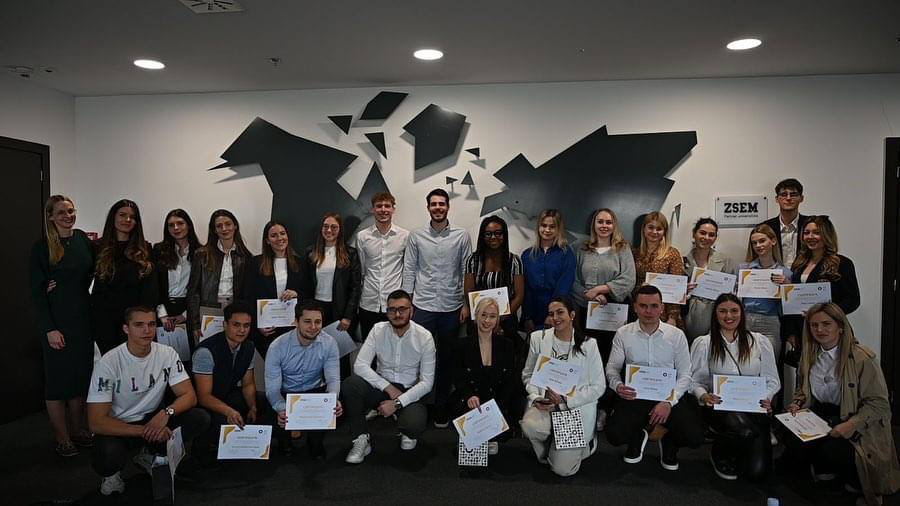 In the spring semester 2022/2023 academic year Anna Kostina, a 2nd year student of the bachelor's program "Marketing and market analytics" at the HSE Graduate School of Business, visited one of the best business schools in Croatia - Zagreb School of Economics and Management. Classes are held in English, but some phrases in Croatian (e.g. "Dobar Dan!" - "Добрый день!") are understandable for Russians without an interpreter or knowledge of the language. Read in the review about how difficult it is to study at a small university, in comparison with the HSE Graduate School of Business' studies, and what prospects a mobility programme in Croatia offers.