HSE Graduate School of Business (GSB) develops in the spirit of internationalisation of all its activities, in education and research. Our faculty members bring into the class their business and international expertise to prepare our students for global careers in Russian and multinational companies, while a network of partnerships with leading global business schools and business education associations serves as a basis for the unique ecosystem of GSB and community of faculty members, industry experts, students and corporate partners.
Our students have a chance to participate in exchange programmes and in double degree programmes with 50+ partner universities and business schools. International exchange students can choose from 230+ English-taught courses. Four educational programmes in our portfolio are delivered fully in English.
Our campus is bilingual, and we offer all services in English and Russian.
News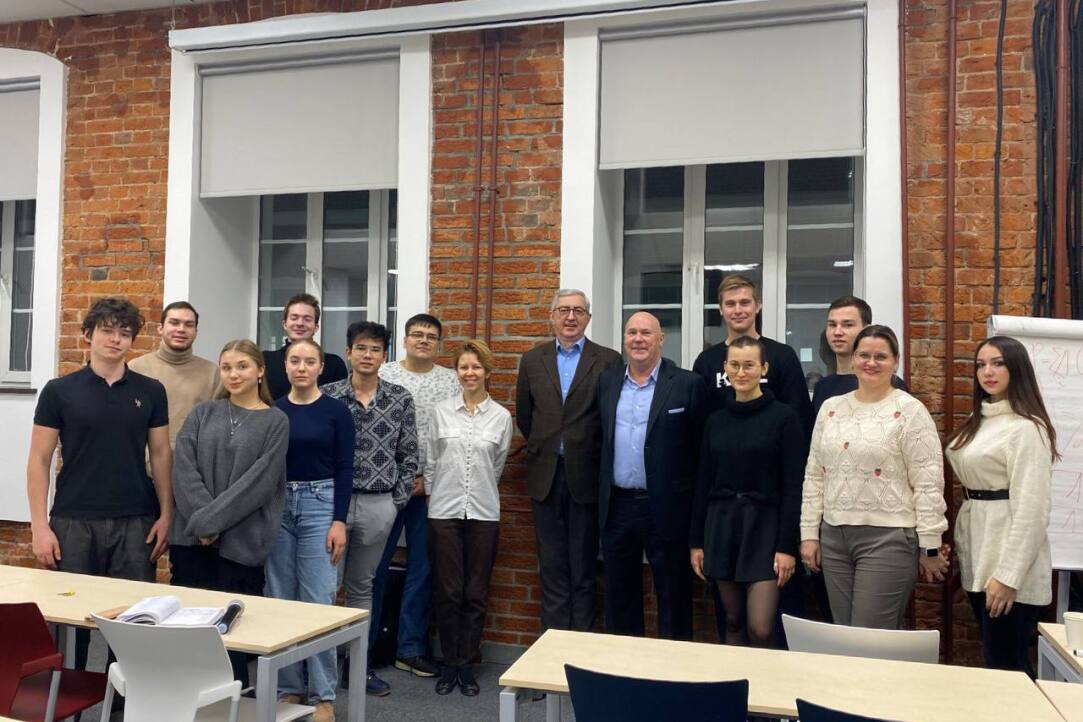 On December 5 HSE GSB was proud to host Michael Thomas - founder of Lamex Foods Inc. - one of the major importers of frozen products to Russia. It was a captivating lecture that left a lasting impression on the student community.