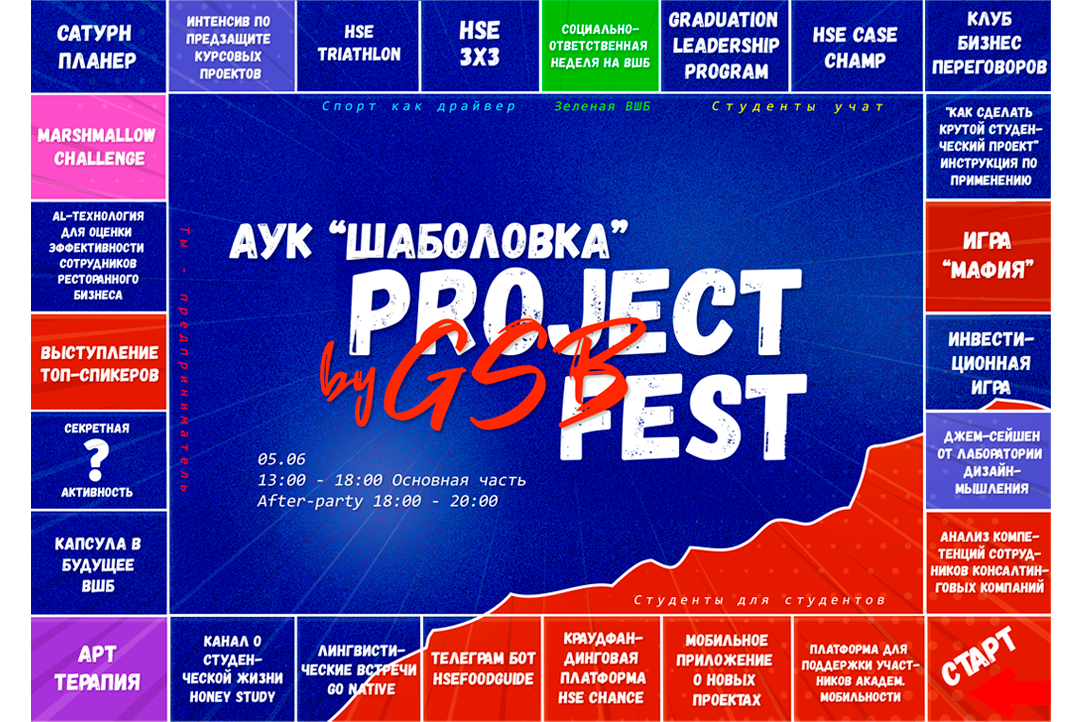 Are you interested in student projects that currently exist at the Graduate School of Business, or do you just want to spend a fun and rewarding Saturday afternoon?
Perhaps you are already planning to implement your project and receive support from the GSB?
Then we look forward to welcoming you on June 5 to Project Fest by GSB - the first student open-air festival for those who want to get the most out of student life at GSB, receive a charge of vivid emotions and develop their professional skills.