HSE University's Laboratory for Design Thinking is a driver of positive change in both society and the business world.
The Laboratory brings together students from different faculties and programmes, who participate in businesses, governmental institutions and non-profit organizations to develop innovations aimed at improving the quality of people's lives.
Why 'Design Thinking'?
Design thinking is gaining popularity, since the companies that are in the limelight (e.g., Apple, Google, Pepsi, Yandex, Sberbank, Vimpelcom and many others) have developed their most successful products with the application of this philosophy.
Design thinking can help you sort out the key tools of human-oriented design and learn to find opportunities for creating new products and improving the existing ones.
teaching HSE University students as part of our own unique approach to project work;
organizing training programmes for corporate clients;
creating programmes for those who create innovations and manage products;
conducting applied research regarding customer experience;
advising corporate clients;
building a customer experience management system in a company.
Head of the Laboratory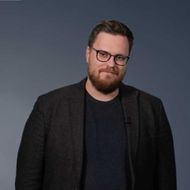 • Studied service design at TiSDD Executive School in the Netherlands
• Wrote a book on service design
• Taught design thinking to over 2,000 executives at Sberbank (and other companies)