HSE Graduate School of Business to Hold Summer School 'Doing Business in Russia'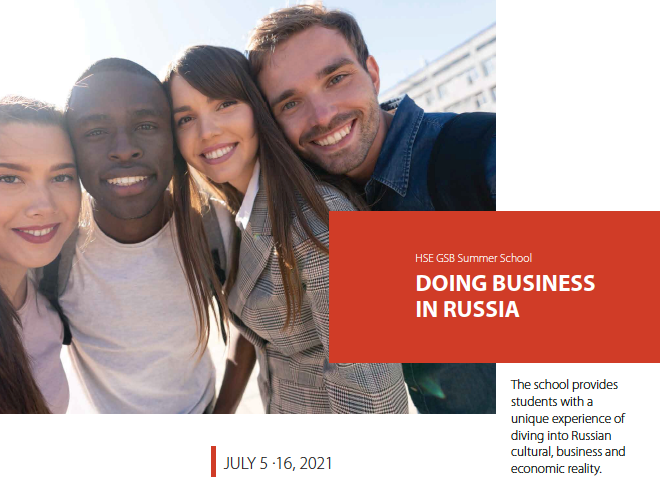 HSE Graduate School of Business will hold online summer school for international students 'Doing Business in Russia' from July 5 to 16. Students of Bachelor and Master programmes are welcome to participate.
Entering a new market, companies face new and unexpected challenges: understanding a distinctive economic and political environment, cultural differences, consumer preferences and other aspects of doing business in a new country- all these factors are crucial to their success. The school will offer students a unique experience of diving into Russian cultural, business and economic reality.
For a fortnight, participants will attend lectures and workshops, take part in round tables and group work, prepare and defend their own business projects, as well as attend various cultural events and meet not only like-minded students from other countries, but also business practitioners with extensive experience of working with Russian companies. A diverse mix of Russian and international speakers includes Berry Tomalin, Anna Di Nardo, Sergey Filonovich, Vyacheslav Boltrukevich, Sergey Kazakov and Tom Rawlins. At the end of the school, students will obtain GSB Summer School Certificate.
Read more about the summer school 'Doing Business in Russia' on the school's website:
The deadline for submitting applications is June 11.