Modern Co-Working Space Opens for GSB Students and Attendees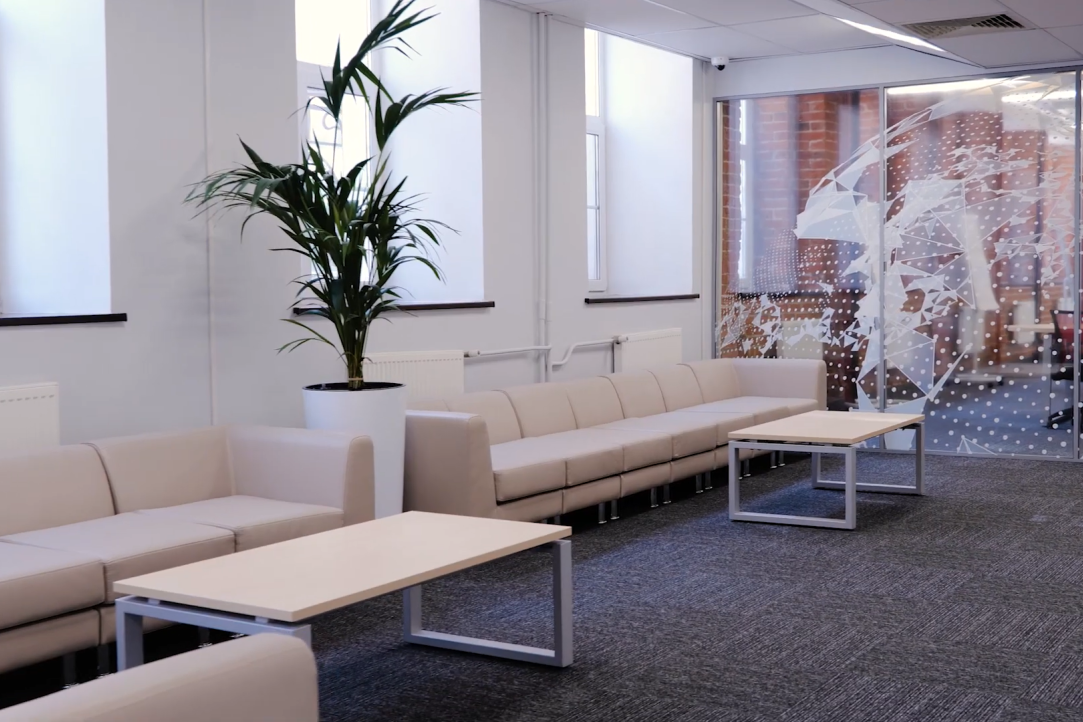 Students and attendees are back to studying offline and can now work on collaborative projects and individual tasks, as well as relax between classes in the new co-working space.
The co-working space is located on the ground floor of the third building of the Shabolovka campus. It is currently the second co-working space, with another space for independent work located on the ground floor of the fourth building.
Since the first days, many students have been gathering in the co-working space, because they missed personal communication and teamwork the most while studying from home. The co-working space is conveniently organised both for those who come to socialise and work with their mates and for those who prefer to work in silence and solitude.
The new co-working space has a capacity of 110 seats, including 20 seats equipped with computers in a separate area. There are also several themed zones: a quiet zone for reading and concentrated work, a game zone, and a comfortable relaxation zone with sofas. The work areas are equipped with everything you need: magnetic whiteboards, flip charts. Students can leave their belongings in lockable storage boxes during their stay in the co-working space.
Find out more from the video: