Watch the Recording of GSB Online Open Days for Bachelor's and Master's Programmes
On December 16 and 17, HSE Graduate School of Business held Open Days for Bachelor's and Master's programmes. During the event, applicants learned more about degree programmes, took part in a virtual tour of Shabolovka campus and watched interviews with Academic Supervisors of the programmes. After the main introduction of GSB, academic supervisors of each programme held separate group meetings.
Valery Katkalo, Dean of GSB, talked about distinctive features of HSE Graduate School of Business: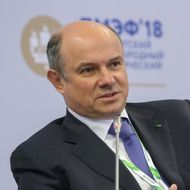 There are three special features that distinguish our programmes on the Russian market of business education. First of all, we provide students with advanced content and innovative educational technologies. Currently, in the organization of the education process, we focus on the balance of online and offline formats, active methods of education, and project-oriented approach. Besides, it is very important for us to build up systemic connections with businesses. Employers, key companies and their CEOs are members of our Academic Councils of degree programmes. We shape the image of our alumni together with industry leaders. And, of course, internationalization of our approach to higher education, orientation towards international accreditation, and global quality standards – these are the values that have always been crucial for HSE.
Other interesting facts about GSB that we found out on the Open Days:
9 000+
students and attendees of our programmes and courses
200+
«open» programmes of Executive Professional Education and Corporate Education
20000+
alumni of our programmes
140+
faculty staff in 6 departments
250+
visiting professors and expert practitioners
110+
publications in Q1/Q2 journals (as of WOS and SCOPUS, 2018-2020)
20+
research and methodological project faculty groups
30+
GSB students participate in international mobility programmes with 30+ global business schools that are accredited by international standards of business schools
10
Leading Russian and international companies have created 10 learning laboratories at GSB, offering opportunities for internships, project work and specialized courses
Margarita Gladkova, Deputy Dean for Admissions and Academic Supervisor of 'Management and Digital Innovation' Bachelor's programme, and Dmitrii Knatko, Academic Supervisor of 'Business Administration' Bachelor's programme, hosted the event.
Applicants from different cities of Russia and even from other countries took part in the Open Days: there were participants from Moscow, Ekaterinburg, Volgograd, Saint Petersburg, Kazan, etc.
GSB staff hopes that soon, all restrictions connected to the pandemic will be lifted, and students will return to the campus. For now, Margarita Gladkova and Dmitrii Knatko held a virtual tour of Shabolovka campus for the attendees of the Open Days. They talked about professional orientation courses that are held for first-year students by practitioners and business representatives in the new spacious lecture rooms.
During the Open Days, Margarita Gladkova and Dmitrii Knatko interviewed all academic supervisors of Bachelor's and Master's programmes. We would like to share with you some quotes from our Academic Supervisors, the rest you can watch on our YouTube in the recordings of the Open Days.
Daniil Muravskii – Academic Supervisor of 'Marketing and Market Analysis' Bachelor's programme: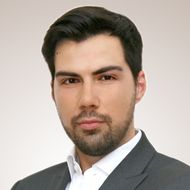 This programme is unique because it offers traditional courses, such as consumer behaviour and international marketing, as well as a lot of practice-oriented courses, for example, machine learning with the use of Python and programming. We expect our graduates to not only know managerial processes but also to be able to do many practical things.
Mikhail Komarov – Academic Supervisor of 'Electronic Business and Digital Innovations' Master's programme: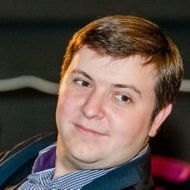 We prepare future specialists in the field of consulting and electronic business. It is one of the 25 professions that have been determined by HSE experts to be prospective and developing. This profession is already relevant today in the 'new' reality we live in. Electronic business consultants are the specialists who optimize business processes in online and offline formats, help to establish a business in the online environment; they know information technologies and can advise on implementing them to create added value.
Pavel Voloshchuk – Academic Supervisor of 'Digital Product Management' Master's programme: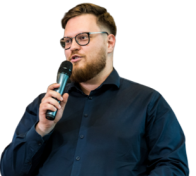 Graduates of this programme will be able not only to manage a digital product but also to do product analysis and be technological entrepreneurs. Products and services surround us in everyday life – apps that we use, goods that we buy using different services. Teaching digital product management is impossible without practice and connections with industry. That is why we invited representatives of the leading companies of the industry to teach on the programme; a great deal of the education process on the programme is focused on project work and internships.
Graduate School of Business students also shared their opinions about studying on GSB programmes:
Nikita Teslenko, 'Marketing: Digital Technology and Marketing Communications' Master's programme (2nd year):
Be ready for your life to change drastically when you get into in GSB: there is special atmosphere and a lot of great students, who are as interested in personal and professional growth, meeting new people, and networking just like you are. Here you can probably find your future employer or a business partner.
Watch the recording of the Open Day for Bachelor's programmes:
Watch the recording of the Open Day for Master's programmes: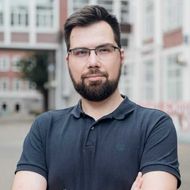 Daniil Muravskii