International Economics for Future Global Managers
Students of a new GSB Master's programme - International Management - have completed their first module - International Economics. Professor, who taught the module, and MIM students shared their opinion about productive and eventful start of the programme.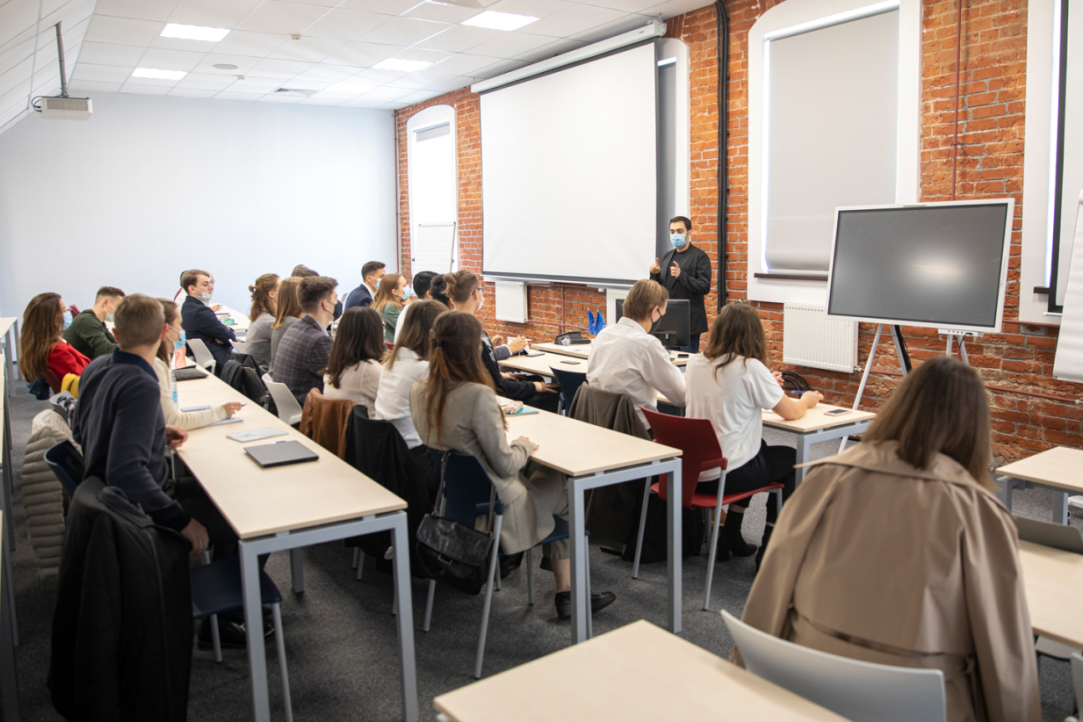 Prof. Akoz Kemal Kivanc, who has been teaching International Economics in MIM's inaugural year, explained why understanding of economics is important for future managers and told us how the course went on the new programme.
Prof. Akoz Kemal Kivanc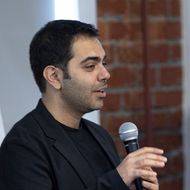 Any economic decision in this globally connected world is a risky one. Economics as a science may not perfectly predict the future and eliminate the risks, but does provide a solid conceptual framework to understand some of the key components of dynamics of the global economy. The course 'International Economics' introduces the basic tools that have been developed in Economic theory.
During the lectures, we discussed various economic models and their real-life implications along with their limitations within the context of international trade and macroeconomics. It is a privilege to have these discussions with the energetic, sharp, and diverse group of students of the MIM program at HSE.
The students also shared their feedback on the programme:
Roman Skvortsov, Russia
Having a degree in economics, have you learnt something new on this course? Why do managers need this course?
This course consists of concise tracks in such disciplines as Microeconomics, Macroeconomics, International Economics, Financial Markets and Financial Institutions. At my previous university, these disciplines were implemented at a fairly high level. However, I recommend this course to all students of the program. For students with any economic background, passing this course will be an excellent opportunity to revise foundational economic theory, and it will also help to strengthen your knowledge and skills.
Zafar Makhsudaliev, Uzbekistan
What was International Economics course about?
This course was about learning possible approaches that countries take when they face changes in economy: political policies, crises, trade, migration, etc. The course covered how exchange rates and interest rates are connected and how they influence the currencies.
What did impress you in this course?
We have many indicators of the economy`s state. So, it is challenging to understand all of them. The fact that the course explains worldwide economic issues with very simple examples makes this course remarkable.
Why is this course essential for international managers?
Our profession is directly connected to the economy of the country where we are working. Understanding how economy works gives us advantages for taking bold decisions at the companies we work for to make more profits and escape possible failures.
Dushyanth Krishna Kumar Gouda, India
Was this course difficult for you?
Since I was new to some of these concepts, the course was tough for me initially. However, the teaching and the lesson slides were so simple and easy to understand that I could follow all the concepts, and, in the end, I felt much more confident.
What useful knowledge did you receive?
I have come to know some important information about micro and macro -economics from a global point of view. In addition, now I know how economies and markets work in a country, which is necessary for big enterprises.
What was the best in the course?
We were always free to ask any question or to leave any comment. It helped us to understand the subject in depth.
Although this year started in unusual and sometimes difficult circumstances, the first study module on MIM programme can be already defined as bright, attractive and very memorable for its first intake of students and the programme staff. More exclusive courses and semester abroad are ahead.
Contributor: Sanjar Khankel, MIM student