Place Branding: Learning from World-Leading Experts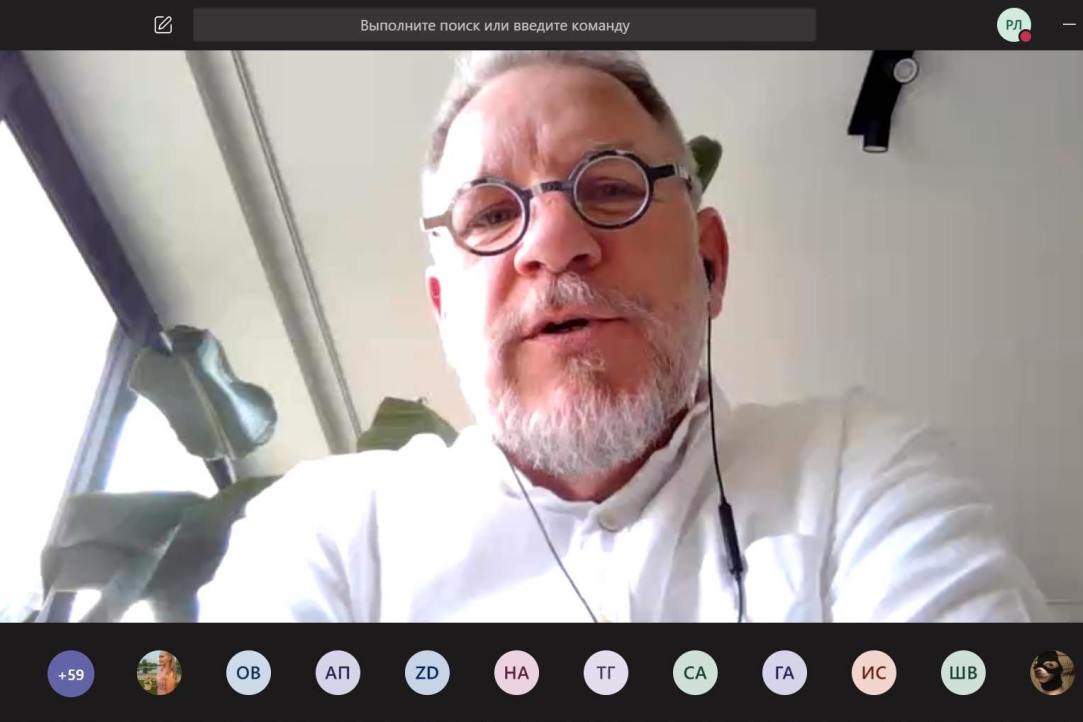 Students in Professor Kirill Rozhkov's class "Marketing and branding of territories" had a chance to learn from world's leading experts in the area of place branding.
Dr. Robert Govers, Chair of the International Place Branding Association and co-editor of Place Branding and Public Diplomacy journal, discussed with the students case studies of cities' and countries' branding. The key message of the lecture was that nice logos do not make the biggest contribution to place branding, while leadership aspirations and long-term cooperation of community stakeholders do. The key driver of place branding belongs to a local community - the bearer of identity (more about it in Dr. Govers' book "Imaginative communities").
"It was a very nice and informative lecture, I was completely absorbed in listening and taking small quizzes, thank you very much!", "Robert, thank you so much for this fascinating lecture, I have finally found inspiration to write an article that I put off for 1.5 months!" - say students who attended Dr. Govers' lecture.
Martin Boisen, Co-chair of the International Place Branding Association, creator and owner of the For the Love of Place consulting company, spoke about confusion and misinterpretation of such basic concepts as marketing, branding and promotion of places. He also shared with students a theoretical model he used while consulting clients in more than 100 cities and regions (including Amsterdam, the Hague, Utrecht, Groningen, Leiden, Luxembourg, York, Oslo).
"Red slides are revolutionary :) I would love to work on a similar project, I will for sure google more about Martin and his project/publications. It was a pleasure to participate in the webinar and learn from these people. Thank you!" – students say about Mr. Boisen's lecture.
Prof. K. Rozhkov, commenting on the guest lectures, emphasized that access to lectures of leading experts and an opportunity to ask them questions make students aware of the best international practices and the most relevant knowledge in their field.
While the main audience of the guest lectures were first year students of Master's programmes "Marketing", "Economics of Impressions: Management in the Hospitality Industry and Tourism", "Business Development Strategies: Management and Consulting", "Project Management: Project Analysis, Investments, Implementation Technologies", "HR Analytics", "Marketing Communications and Advertising in Modern Business", they were joined by the students of bachelor's programmes "Marketing and Market Analytics" and "Business Administration", as well as by faculty members from St. Petersburg and Perm Campuses of the HSE University.
Prof. V. Rebyazina, the academic director of the educational programmes "Marketing and Market Analytics" (HSE University, Moscow): "HSE University is a national research university with a focus on modern trends in science and education. That is why it is especially important that not only professors, but also undergraduate students have an opportunity to attend guest lectures by world-class foreign academics. I am sure that such events help students find themselves in the profession and choose a relevant direction of future research".
Given the value of international experience for future managers, Faculty of Business and Management makes sure to integrate international components to all levels of university life. Technologies make it possible even in the time of travel restrictions. To learn more about opportunities to get international experience, including participation in exchange programmes at the world's leading universities, please visit the International Office website.