The professors of FMB and CPE learned about the implementation of advanced digital technologies into the educational process.
On February 13, 2020, the Faculty of Business and Management held its sixth methodological seminar for teachers of the Faculty of Business and Management (FBM) and units of continuing professional education (CPE), dedicated to the use of digital technologies for the interaction between participants of the educational process.
The best practices of using online collaboration tools available both at HSE and on the market as a whole were presented at the seminar. Its participants were welcomed by Deputy First Vice Rector Dmitry Volkov. The following topics were discussed:
- the methodology of using digital tools for interactive collaboration 
- examples of already existing solutions on the market, successful cases
- the capabilities of an online collaboration system WhenSpeak and the algorithm of its implementation into the educational process 
Kirill Stetsenko, project manager, FBM, spoke about the launch of new educational technologies, including the video and webinar (recording) studio, a mobile system for organising the broadcasting and the recording of events, as well as a new online learning platform EduNet (Education Networks) for the FMB and the CPE divisions, which allows to create online courses, e-libraries, knowledge testing systems, while automating the collection and analysis of educational data. The library of presentations of past teaching seminars is now available on the EduNet platform. Until February 21, 2020, access to EduNet will be available to all employees of the FBM and CPE divisions through corporate email.
Vasily Sukhomlinov, project manager, FBM, presented a methodological justification for the effectiveness of digital tools of online collaboration with audience members/ students of educational programs.
Vitaly Yevtushenko, project manager, FBM, spoke about the digital tools for interactive learning that exist on the market: web services for online collaboration with the audience, business games and simulators, Virtual Classroom, VR / AR.
Tamara Kocharova, CEO, Training Space Academy, Development Director of OBLAKO GROUP, made a presentation on the topic: "When will the online class replace the real one?"
WhenSpeak CEO Dmitry Vasilkov told how to structure an effective learning process using digital instruments, and how to use WhenSpeak platform to make educational programs interactive.
Pavel Voloshchuk, CPE project manager, shared his experience in using several tools for interacting with the audience: Mentimeter, Polleverywhere, Plickers, Kahoot, Whenspeak, Sessionslab, Canva.
Following the seminar, the team of the Center of Digital Educational Technologies will conduct a master class for all professors and employees of the FBM and CPE who are interested in using the WhenSpeak tools in educational events.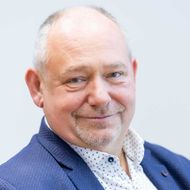 Dmitrii Volkov
Deputy First Vice Rector
Pavel Voloshchuk
Project Head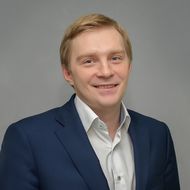 Kirill Stetsenko
Project Head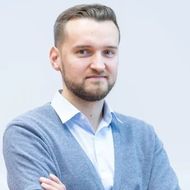 Vasiliy Sukhomlinov
Project Head