HSE University Wins Runet Prize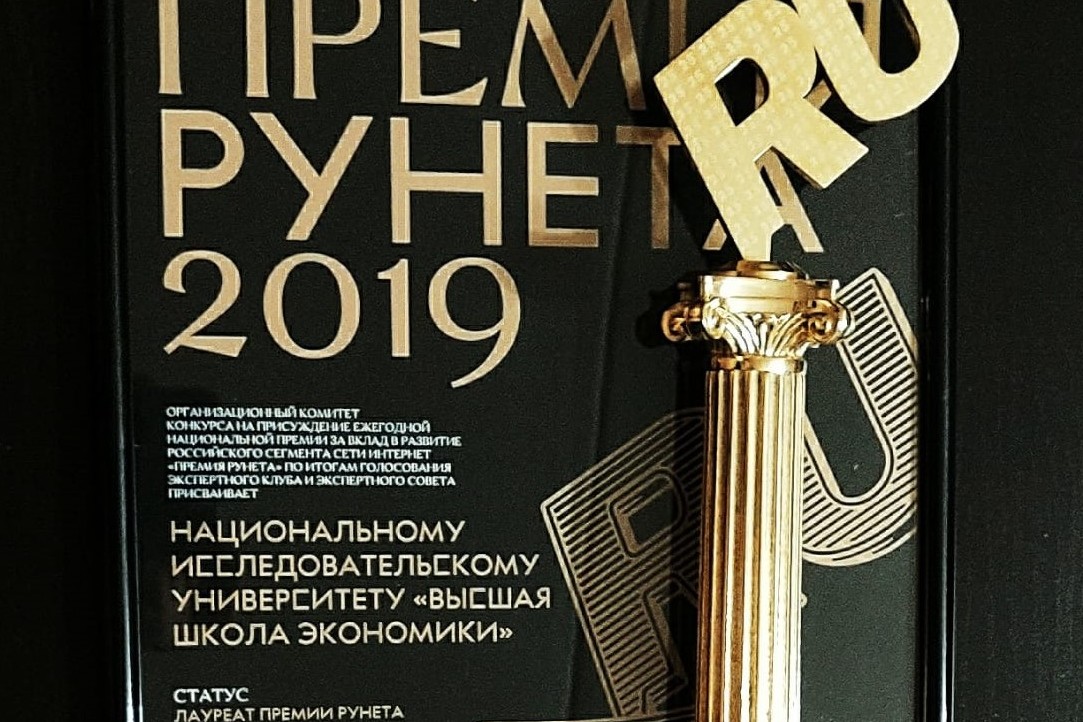 © HSE University/ Evgenia Kulik
One of the most prestigious awards in the field of digital technology, the Runet Prize, was conferred in Moscow. HSE University was awarded in the category 'Education and Personnel'.
Institutions, projects, and individuals were nominated in 12 categories, including 'State and Society, 'Economy and Business', 'Health and Recreation', and 'Technology and Innovation'. HSE projects under the general title #HSEOnline received the award for best contribution to the development of online education in Russia.
One of the #HSEOnline projects, the online course 'Marketing Foundations', was developed by Vera Rebiazina, Associate Professor, Faculty of Business and Management, Department of Strategic Marketing, and Margarita Zobnina, Associate Professor, Department of Innovation Management. The course available on the Open Education national platform is already being used by 33 universities across Russia and earlier received the award 'The Star of Online Education'.
'The Runet prize is the most prestigious award in Russia's digital and web industry. We are honoured that our projects in online education have been acknowledged in the category 'Education and Personnel'. HSE University strives to advance digital education, and the quality of our educational services that rely on modern technology is of utmost importance to us. This recognition from colleagues and experts in the industry gives us confidence that we are moving in the right direction as we develop our own online projects and assist other Russian universities in doing so as well,' says HSE Vice Rector Sergey Roshchin.
The jury noted the achievements of HSE University, which since 2014 has been creating and setting standards for mass open online courses. Over the past five years, HSE has become the leader among Russian universities in terms of number of course offerings: HSE offers 167 courses on Coursera and the Open Education national platform. In addition, HSE helps to develop online education in other Russian universities: this semester several dozen HSE partner universities have introduced online courses in 36 subject areas that have been developed by leading HSE professors.
The Runet Award Ceremony also served as the platform for the conferment of 'The Best Digital Lawyers of the Year' awards. Alexander Savelyev, Associate Professor at the School of General and Interdisciplinary Legal Studies and Senior Research Fellow at the International Laboratory for Information Technology and Intellectual Property Law, won in the category 'For Contribution to Legal Science'. He is the author of several monographs, commentaries, and articles on the use of new information technologies, such as big data, smart contracts, tokens, and cryptocurrencies.
The Runet Award recognizes contributions made nationwide to the further development of the Russian internet and has been awarded since 2004. The Award is managed by Federal Agency for Press and Mass Media. This year, over 750 applications were submitted for the Runet Prize.