Guest Lecture by Emmanuel Lulin, Chief Ethics Officer, L'Oréal, at FBM
On November 7, more than 120 students attended the guest lecture by Emmanuel Lulin, Senior Vice-President & Chief Ethics Officer, L'Oréal, at the Faculty of Business and Management. He delivered a talk on Business Ethical Challenges for our 21st Century.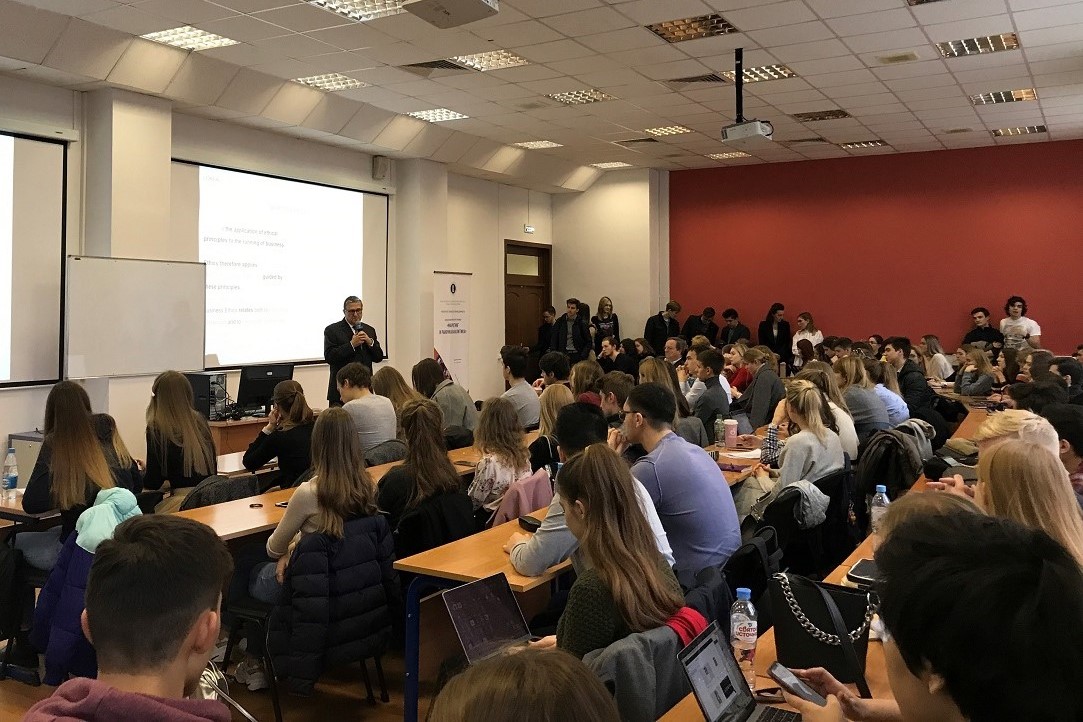 Emmanuel Lulin focused on how business ethics influences the way the company operates and its long-term success. He discussed with students several real-life cases of international companies that give deeper understanding of the import role of business ethics.
'The lecture made me think about the importance of ethical standards and transparency of a company as one of the most important factors in building reputation and a strong brand in modern dynamically changing conditions. It was amazing to learn that sustainability is almost as important for L'Oréal as profit growth,' shared his impressions Eduard Tunkevichius, 3rd year student of the Bachelor's programme in Marketing and Market Analytics.
Thanks to the cooperation of the faculty with L'Oréal group, FBM students have a unique opportunity to learn about the latest business trends from top managers of one of the largest international companies.
'Around the world, the topic of ethics and corporate social responsibility is a key aspect of managerial practice and managerial training. In his lecture, Emmanuel Lulin showed how significant this issue is for the company at present,' said Ekaterina Buzulukova, Senior Lecturer at the Department of Strategic Marketing and Deputy Head of the School of Business Administration.