Preliminary overview of the 2022 admission campaign for Bachelor and Master programmes of HSE Graduate School of Business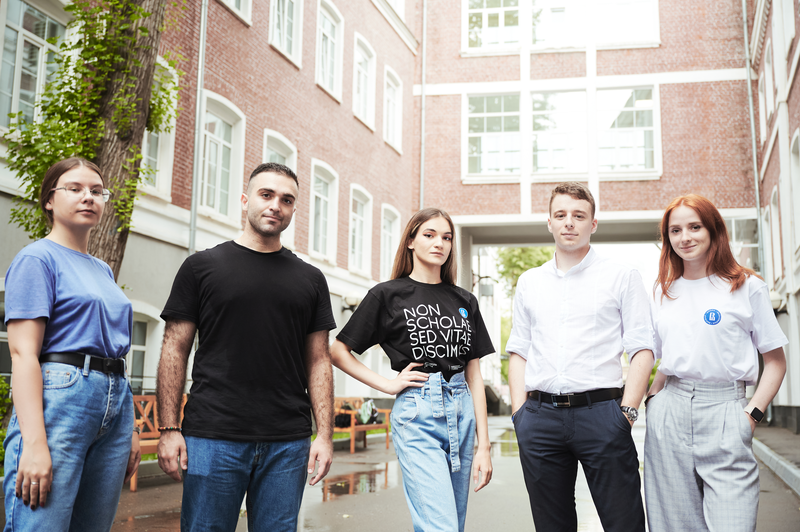 This year, HSE Graduate School of Business (GSB) offered admissions to 20 practice-oriented programmes majoring in "Management" and "Business Informatics". The GSB's approach is based on a leading global model of a university business school, which combines all levels of business programmes, from Bachelor to EMBA.
In 2022, almost 5,000 applications were submitted to GSB for undergraduate and graduate programmes. The current campaign also saw a record number of applications from winners of national contests for school students. The passing score exceeded last year's numbers, while the geographical representation of candidates expanded. All in all, 2022 demonstrates an unprecedented demand for certain Master and Bachelor programmes. Looking for top class business education are the most gifted and motivated high school graduates and Bachelors, who truly appreciate the value of investing in their own future.
In particular, applications to two Master programmes showed a record increase from 2021: a two-fold increase for "Retail Management", and a 36% increase for "Production Systems and Operating Excellence".
Among Bachelor programmes, the highest rise in applications came in "Business Administration" (41% up from 2021) and "Supply Chain Management and Business Analytics" (a 30% increase from last year).
HSE Graduate School of Business makes a special emphasis on online Master programmes, which have all the advantages of in-person education like networking, career opportunities, contacts with the best professors, and access to the university's ecosystem. As a result, over 230 candidates applied to the "Digital Product Management" programme, up 21% from last year. The programme is currently the leader in applications among GSB's online programmes.
What also characterised the 2022 admission campaign was the growth of the passing score. The three undergraduate programmes with the highest passing score requirements are:
"Business Informatics" became the most popular programme among school contest winners and medallists, who accounted for 83% of the admitted students.
Similar to the passing score, competition between applicants is on a steep rise. For instance, there were 97 candidates for 1 free tuition place in the "Marketing and Market Analytics" programme, which is the highest rate for any undergraduate programme in HSE.
GSB Dean Valery Katkalo commented on the admission campaign: "The most important thing is to see the growth not only in numbers, but also in the quality of our applicants. The record passing scores for a number of programmes; a 36% growth in the admission of school contest winners and medallists (who could have chosen any other university); and the highest level of competition for many programmes – all this demonstrates that representatives of the new generation are really interested in joining a leading business school in Russia and strongly motivated to invest in their professional future in the context of modern challenges."
More than half of applicants are based in Moscow and Moscow Region, while a large proportion of students also were from St. Petersburg. The other top five regions of Russia whose residents entered GSB in 2022 include Tatarstan, Perm Region, Nizhny Novgorod Region, Bashkortostan, and Samara Region.
Although the number of foreign applicants dropped slightly this year, the geography of applications has actually expanded internationally. A fair share of applications came from applicants living in the CIS countries, as well as in India, Saudi Arabia, Vietnam, China and a number of other countries.
GSB'S PRACTICE-ORIENTED APPROACH AND PARTNERSHIP WITH LEADING COMPANIES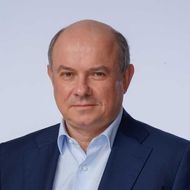 "A key value for a leading business school is its conformity to advanced business trends, its usefulness and relevance for leaders of modern economy," says GSB Dean Valery Katkalo.
In 2022, GSB and X5 Retail Group signed a memorandum of cooperation to jointly re-design and implement of a unique Master programme in "Retail Management". The expertise of X5 Retail Group will provide students with the necessary knowledge and skills for excelling in modern retail and will ensure they become in-demand specialists in the labour market.
Separately, NLMK Group signed a memorandum with GSB for the development of the "Production Systems and Operating Excellence" Master programme.
GSB also launched strategic partnership with VK to jointly develop the "Management and Digital Innovations" Bachelor programme.
Two new Master programmes of the GSB launched in 2022 will also be supported by partners representing leading Russian companies:
"Sustainable Business Management" will be supported by Sber to train specialists in business development in the conditions of ESG transformation.
"Digital Technologies and Organisational Development in HR" will have support from Gazpromneft.
The admission campaign to HSE Graduate School of Business will end on 31 August 2022.