GSB Career Centre Has Launched a New Project for Students - 'Your Career Development Programme'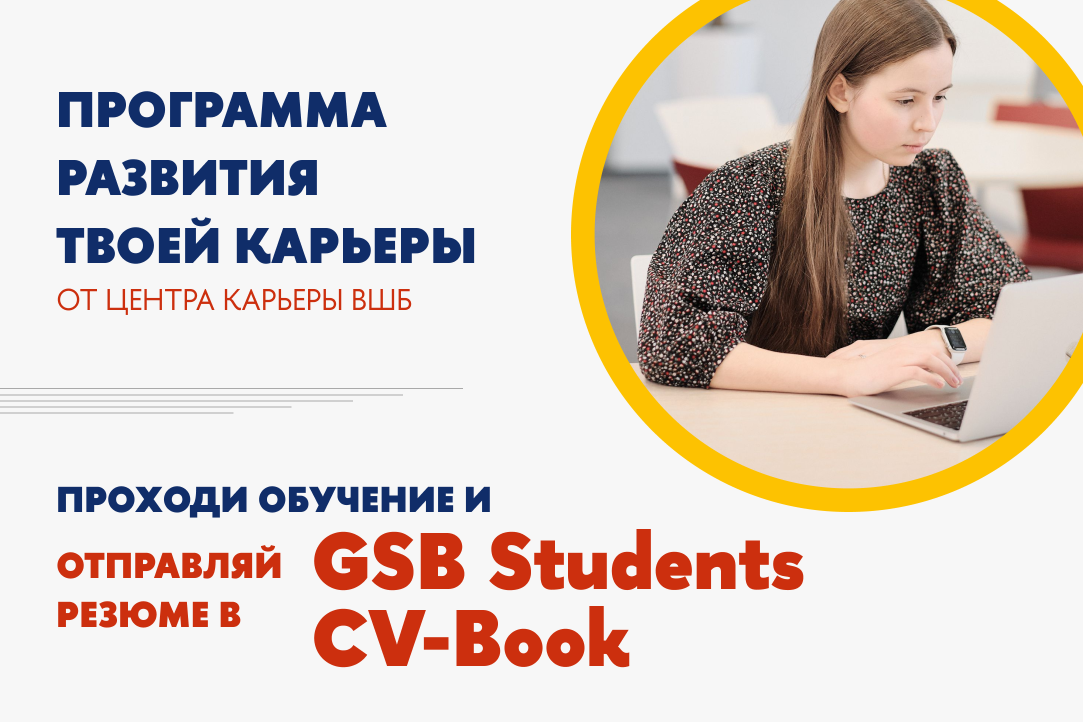 'Your Career Development Programme' is an opportunity to gain all the skills you need to build a stellar career:
Writing a CV and cover letter;
Job search;
Building a personal career trajectory;
Accepting and rejecting job offers;
And much more in a convenient remote format.
The first step of the programme will be a test, which will enable students to determine which of the three stages of career skills development they are currently at. As part of the programme, you will receive training in personalised videos from Career Centre professionals, watch webinars on your area of study and access useful career development materials.
At the end of the course, your CV will be published in the GSB Students CV-Book.
Only Graduate School of Business students have the opportunity to double their chances of getting an interesting job at the best leading companies in the Russian and international market!
Take the test and start your career development path by clicking here (RU):