Shabolovka Campus Quest, Business Games and Meetings with Academic Supervisors - the Graduate School of Business hosts an 'Applicant School' for Prospective Bachelors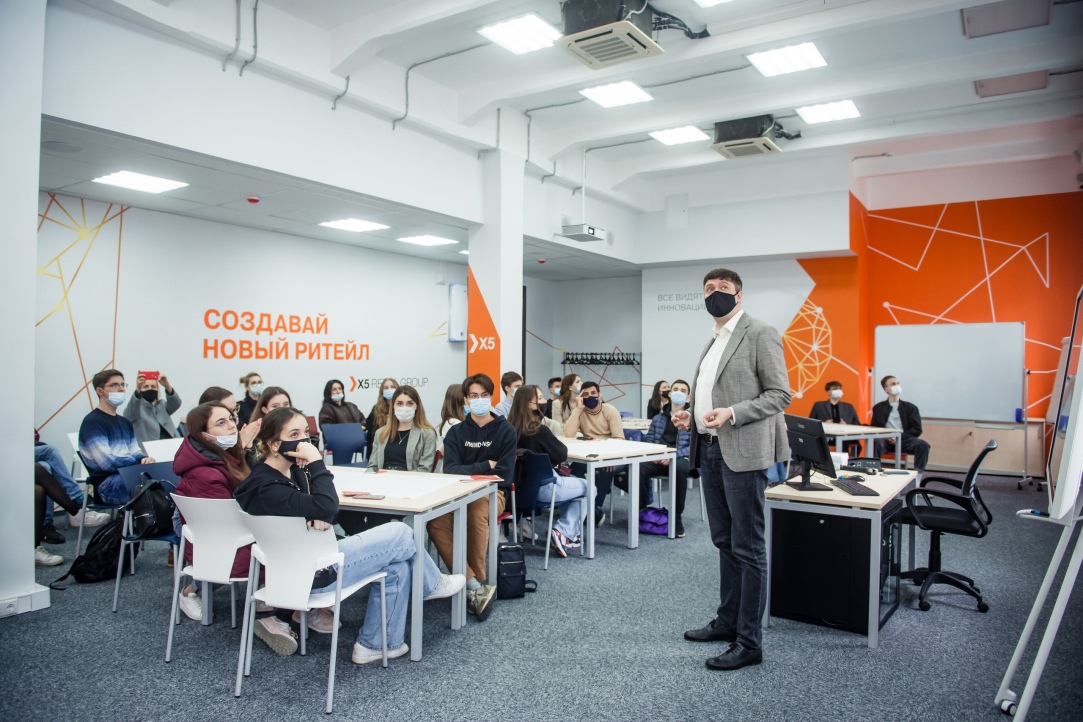 On April 25, an offline event for undergraduate applicants and their parents was organised at HSE Graduate School of Business Shabolovka campus. School students immersed themselves in the atmosphere of student life, talked to current students about their studies, met with academic supervisors of Bachelor programmes, and learned all the necessary information about the application and enrolment process.
The day was full of useful activities: in the first block, students were taken on a quest around the GSB Shabolovka campus. Student tutors walked with groups of applicants through the route's stations and told them about the campus.
GSB Career Centre gave career guidance, spoke about in-demand skills and professions in business and career opportunities for GSB graduates. GSB International Centre introduced the students to the possibilities of student mobility and international experience; current students shared their experience of creating and running successful projects at HSE and talked about student clubs and activities. Recent graduates inspired the applicants with their success stories after graduation, and the admissions committee explained the admissions process. While the kids were at the quest, parents had a chance to ask the admission committee representatives all their questions about applying to HSE Graduate School of Business and ask students and academic supervisors about the content of the programmes and academic courses.
For the first time since certain restrictions related to coronavirus infection were lifted, applicants were able to interact face to face with programme representatives and students in an informal setting, learn more about GSB's undergraduate programmes and make new acquaintances. Applicants especially appreciated the campus tour format with current students who were able to share their experiences of studying at GSB and impressions on the Shabolovka campus.
The staff of HSE Graduate School of Business wish the applicants the best of luck with their admission!