GSB and the Association of European Businesses Held a Research Seminar on Decarbonization as a Global Trend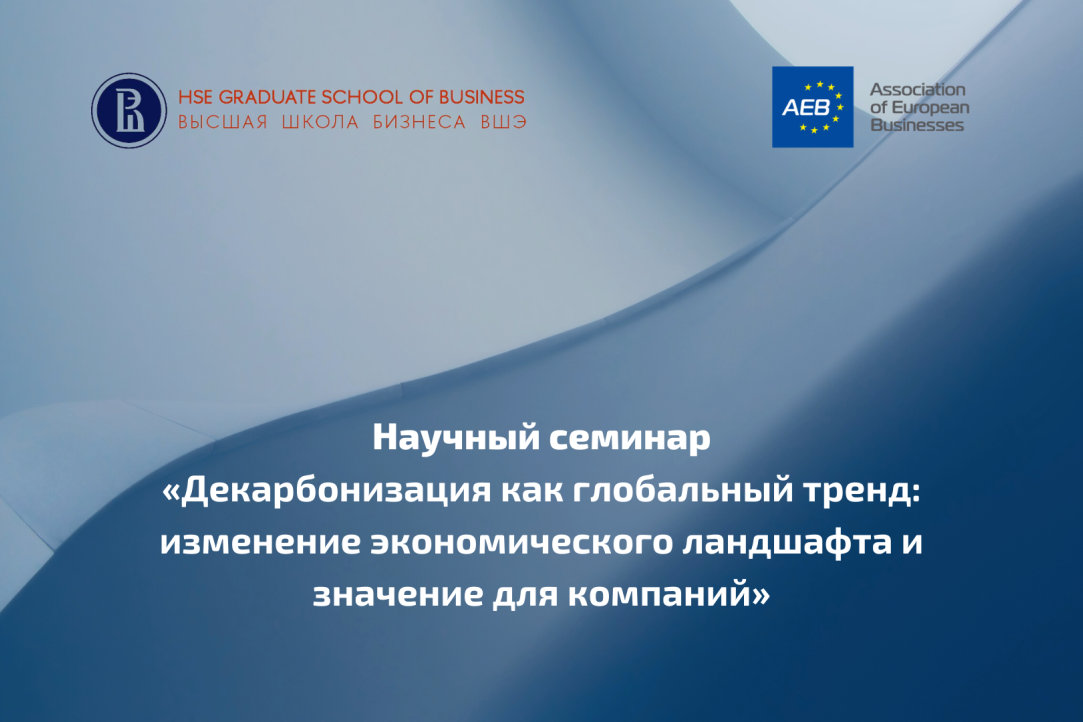 On December 21, HSE Graduate School of Business together with the working group of the Association of European Businesses (AEB) on modernization and innovations held a research seminar. Mikhail Yulkin, director of Ecological Investment Centre, gave a talk 'Decarbonization as a Global Trend: Changing Economic Landscape and Implications for Companies'. Mikhail Akim, professor of HSE Graduate School of business and board member of AEB, was the moderator of the session.
The discussion was focused on the climate objectives of the Paris Agreement and their impact on global and Russian economy, related risks and challenges. The speakers analyzed the situation in different industry fields and considered the trends of energy development in the context of energy transformation and the requirements related to decarbonization. In particular, the participants discussed the impact of this tendency on export opportunities of Russian Federation and noted the possibility of a sharp decline in traditional hydrocarbon export.
Watch the recording of the session 'Decarbonization as a Global Trend: Changing Economic Landscape and Implications for Companies':