HEC Paris is a New Partner of the Graduate School of Business
HEC Paris is a leader in research and education in management sciences. Students of HSE University's Graduate School of Business will soon be able to explore a unique portfolio of programmes, the diversity and richness of one of the world's best business schools.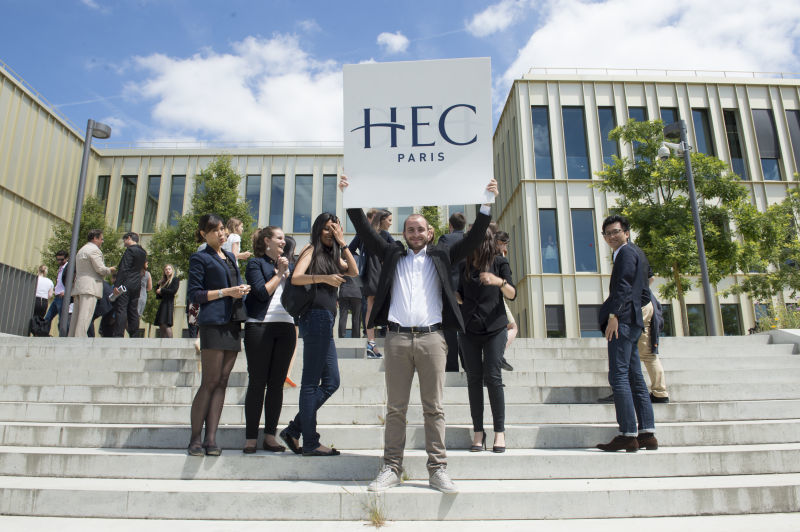 In the spring semester 2020/21 academic year, Master's students at the Graduate School of Business (Faculty of Business and Management) will be able to take part in an exchange programme with one of the most prestigious business schools in the world. It will be the first step in our long-going cooperation with HEC Paris.
HEC Paris is located in the picturesque French city of Jouy-en-Josse and is renowned worldwide for its flagship Master's, MBA and EMBA programmes in management, finance and economics. HEC Paris is consistently ranked as one of the top business schools by The Financial Times, The Economist, Forbes, QS, Times Higher Education and many others. Since its foundation in 1881 and, throughout its existence, it has secured an exceptional reputation among applicants, students, alumni and employers alike. GSB students will be provided with limitless opportunities to internationalize their learning experience, develop multiple skills and a truly global mindset at HEC Paris.
The HEC Paris alumni network includes 12 CEOs from Fortune 500 companies, several heads of state and government, heads of international organizations and other prominent figures in politics, business and arts.
Together with leading business schools HEC Paris co-created global alliances CEMS (Community of European Management Schools) and PIM (Partnership in International Management). In addition, HEC Paris was the first school in France to achieve the 'Triple-Crown' accreditation from the AACSB, AMBA, and EQUIS.