Congratulations to the winners of Blockchain Hack 2016!
Ivan Kamakin, the 2nd year student of the School of Business Informatics, and the faculty analyst Olesya Sinitsina as part of the team Dolphin Blockchain Itelligence (among other participants are Alexander Nikolaev, Andrey Varnavskiy, Sergey Vivier, Pavel Sidorov and Alexander Garkusha) became the winners of the hackathon in blockchain-projects development.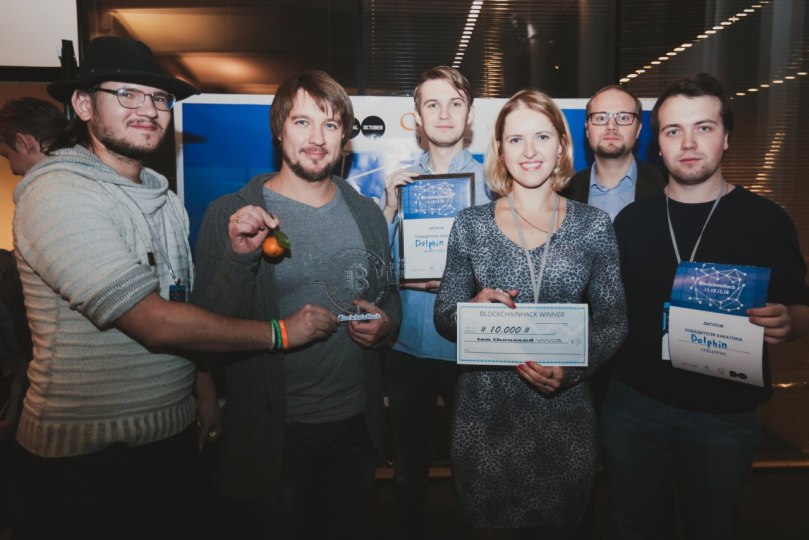 Each team should have created the project, built its business-model, and present the solution to the jury in 48 hours. Only 15 teams reached the final stage of the competition. Each team received 1000 "waves" as a present. The winners also got the main award and 10000 "waves" from WavesPlatform, and the 2nd award – free support of project development from HSE Business Incubator.
The event, organized by the HSE Center of Prototyping with Waves Platform and QIWI support, took place at Bersenevskaja embankment, 6, building 3 from November, 11 to November, 13.
Olesya Sinitsina, the faculty analyst told: "It's very interesting that there were also workshop sessions as a part of this hackathon. It was a great pleasure to participate in them: they provided positive emotions, knowledge and experience, which, I hope, we will be able to monetize in the future».