HSE Graduate School of Business Students Organized a Case Battle in Partnership with Sberbank
HSE Graduate School of Business students organized a Case Battle in partnership with Sberbank and with support from GSB. Teams from HSE, MSU and MGIMO participated in the event. Case Battle was held in a unique format: in just four hours participants had to build and present a ready-to-use business plan of introducing Sberbank's subsidiary – Sbermarket – to the retail market of Belarus.
The project team that received financing from GSB in the framework of the Student Teams Projects Competition organized the Case Battle. The project team includes Dmitry Semyachkin, Yegor Teplukhin and Aleksey Dresvyanin, who also managed Mentors Headquarters during the Russian Case Championship of School Students in Entrepreneurship and Economics. All solutions had to be presented to an expert jury. The jury involved GSB representatives, such as Anna Morozova, director of Case Study Centre, and also Sberbank and Sbermarket representatives: Victor Soloviev, Head of CRM of Sbermarket, Irina Arzumanyan, expert of Sberbank's Academic Partnerships Centre, Nikita Zorin, media manager of Sbermarket, Yury Sapozhnikov, expert of e-com market and ex-product leader of Sbermarket.
Case battle participants had to analyze the retail market of Belarus (Minsk in particular), determine its key features, analyze potential partners, develop a marketing strategy of promotion based on the target audience, and assess finances and risks.
Anna Morozova, director of GSB Case Study Centre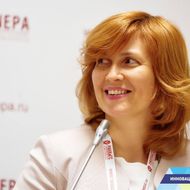 We are happy that our students held an event in partnership with Sberbank. Despite being organized by students, Case Battle was held on a high level: preparations were 2-months long and the event itself took 7 hours, 14 teams participated in it.
The format of the event resembled a case hackathon - instead of having several days to come up with a solution, students only had 4 hours. They managed to generate prospective ideas for business.
The winner of the Case Battle was the MNMT team, members of which are four GSB 'Business Administration' students: Madina Denisova, Nikita Galura, Timofey Golishev, Maksim Fufachev.
Madina Denisova, second-year student of 'Business Administration' programme, leader of the MNMT team:
The experience was spectacular! It seemed impossible to create a business plan in 4 hours but we managed to do it. The biggest difficulty was the lack of time to think. Our team is experienced and coherent, so we joined the process right away. We did not know anything about retail in Belarus but we found data on Euromonitor and were able to ask our acquaintances from Minsk about their customer experience. We were very nervous, especially when submitting our presentation half a minute before the deadline. However, my teammates were supportive, and I am thankful for that. We were euphoric when the jury announced the winner!
HSE Deputy Vice-Rector Danil Fedorovykh and executive director – head of Sber Academic Partnerships Centre Andrey Ocheretny gave awards to the winners.
"This unique event demonstrated that modern students are capable of doing deep researches of business problems and suggesting interesting solutions in just a few hours". – noted Andrey Ocheretny
All teams received gifts from Sber and event partners. The winners were granted advantages for applications to SberSeasons – paid internship of Sberbank for last-year students of IT, law, economics and finances that is held by the company three times a year.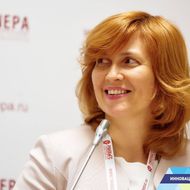 Anna Morozova