Lukoil Day Took Place at HSE Graduate School of Business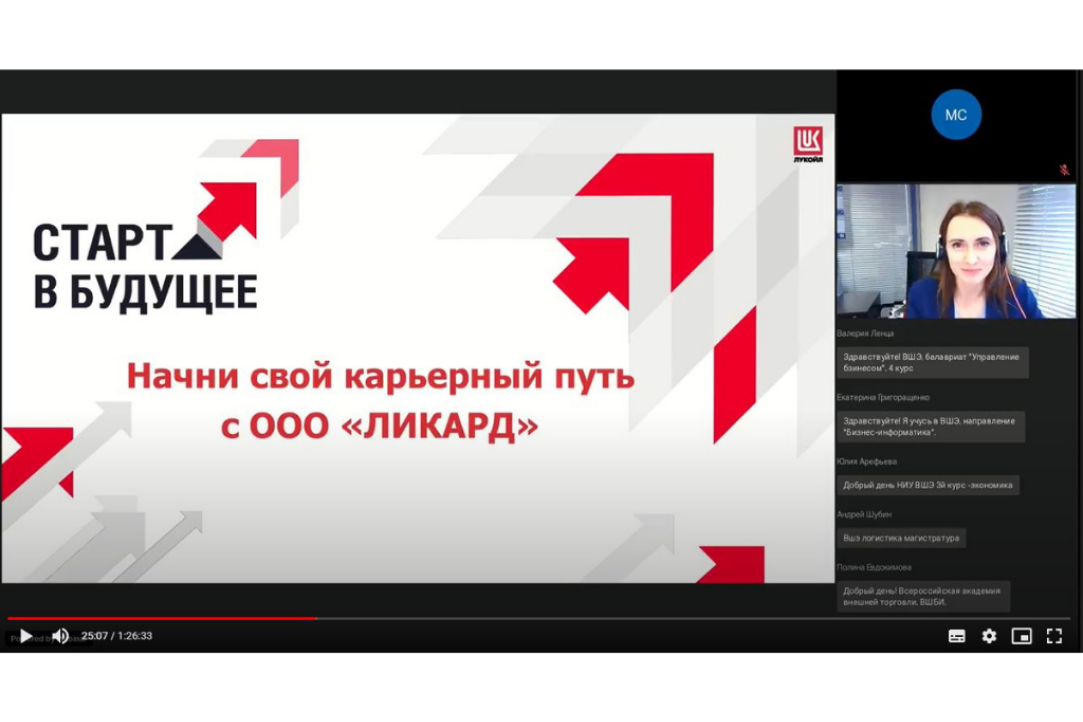 Career Centre supports active search for talents, and that is what made Lukoil Day possible at HSE Graduate School of Business.
Directors of the key departments of the company talked about managing sales assets of Lukoil Group, sales of petroleum products in business-segment, and digital services for clients.
Participants of the event got interested by an opportunity to get a job at Russian oil product supply companies and actively discussed it in a chat.
At the end of the event, hosts organized a quiz, which helped them find the most erudite and active attendees.
Thank you for joining!
Congratulations to the winners of the quiz:
1st place – Mikhail Olyanchuk
2nd place – Rezeda Zaynutdinova
3rd place – Timur Mansurov
Join the project 'Start to the Future', which will let you get employed at Lukoil.
Career Centre follows this project with special attention. Later we will share the results of the selection process.