25 graduates of "Business Informatics" MSc program (Department of Business Analytics) obtained IIBA Academic Diplomas in Business Analysis
The Academic Diploma in Business Analysis from International Institute of Business Analysis (IIBA) is designed for students who have chosen business analysis as their desired profession.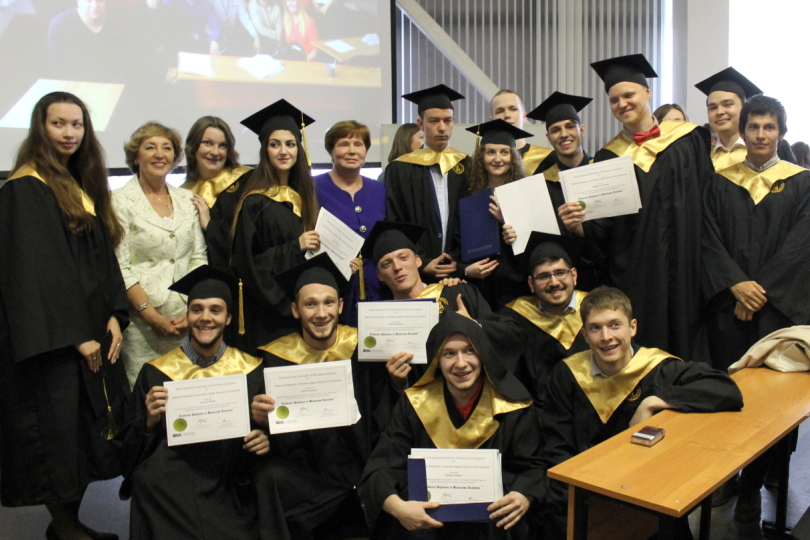 Students who earn the Academic Diploma in Business Analysis demonstrate their commitment to the business analysis profession to potential employers. They are ready for their first full-time position in this field, and the diploma gives them an advantage over other graduates. As diploma holders, new business analysts have the opportunity to jump - start their careers; they also have a clear path towards future professional certification in business analysis.
The training program is arranged by Professor Tatiana K. Kravchenko within the "Information Business Analytics" seminar, relying on "A Guide to the Business Analysis Body of Knowledge® (BABOK® Guide)". The program is compliant with IIBA® Academic Certificate in Business Analysis Curriculum Requirements and is accepted by IIBA® for academic certification. 
The following students have successfully completed the course and obtained Academic Diplomas: Saida Ahmadova, Jaroslav Babjuk, Maria Batueva, Sara Chavushyan, Dmitry Darsavilidze, Aleksandra Denisova, Arthur Drab, Vladimir Gorodetskiy, Aleksandr Ivaniuk, Kirill Kalashnikov, Anastasia Koldina, Anna Kudriashova, Nikita Mastryukov, Maksim  Ozhegov, Eugene Potapov, Abdurashid Radzhabov, Alexander Smolentsev, Grigoriy Soldatov, Evgeny Timofeev, Alexandr Trufanov, Ildar Usmanov, Olga Yakovleva, Kirill Yaremenko, Nadezhda Zavyalova, Roman Zborovsky.