The 2022 PRME Global Forum will take place on 3 June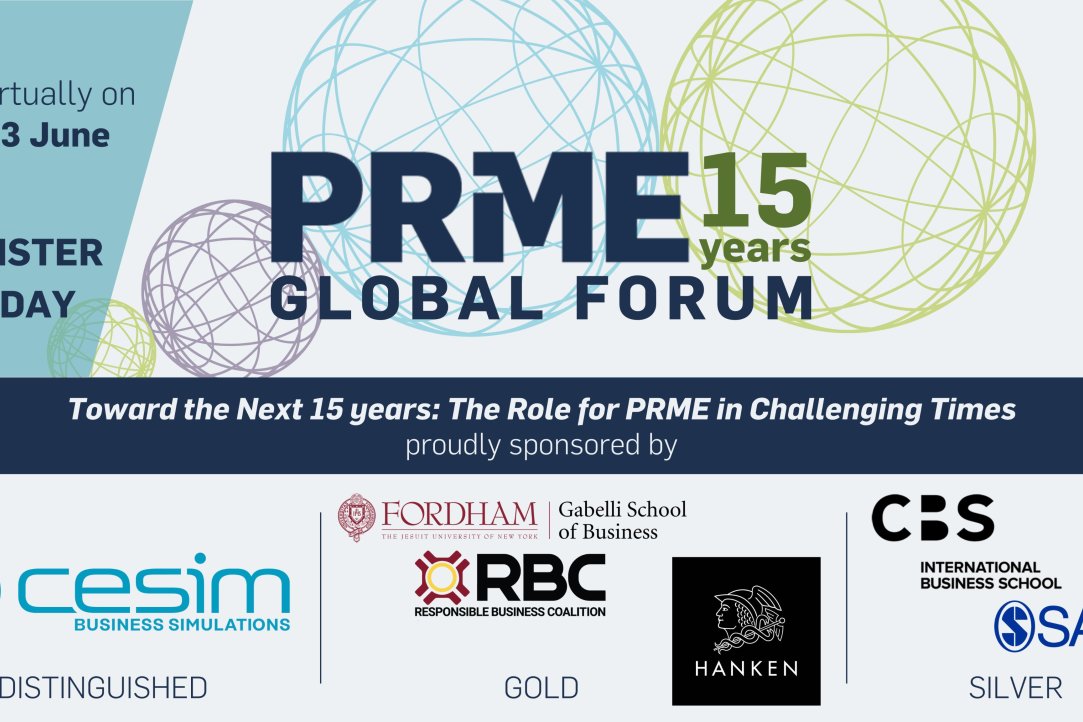 GSB faculty and students can take part in an amazing event - PRME Global Forum 2022. Presentations by leading PRME members, ESG agenda, and international community can be used for further networking, writing articles, coursework, etc. Register here
This all-day event will aim to provide tangible outcomes for future leaders and responsible management professionals to contribute to positive societal development.
The Principles for Responsible Management Education (PRME) is a United Nations-supported initiative founded in 2007. As a platform to raise the profile of sustainability in schools around the world, PRME equips today's business students with the understanding and ability to deliver change tomorrow.
As a voluntary initiative with over 800 signatories worldwide, PRME has become the largest organised relationship between the United Nations and management-related higher education institutions. HSE University Graduate School of Business joined PRME in 2021.
PRME's vision is to create a global movement and drive thought leadership on responsible management education. PRME's mission is to transform management education and develop the responsible decision-makers of tomorrow to advance sustainable development.
PRME works closely with UN Global Compact to have management schools and business collaborate on common aspirations and create collective impact.
Celebrating the 15th Anniversary of PRME, speakers will look ahead to the next 15 years of supporting responsible management education while reflecting on PRME's first 15 years of impact. The 2022 PRME Global Forum will seek to engage participants in uplifting - yet challenging - conversations.
More than 70 speakers are scheduled to speak this year, such as Ilian Mihov, Dean of INSEAD; Mette Morsing, Head of PRME; Sanda Ojiambo, Assistant Secretary General, UN Global Compact and others.  

Leading Practices in the PRME Community, Innovative Pedagogies for Faculty in Challenging Times, Positive Impact Rating for Business Schools: Launch of the 2022 Edition (HSE University Graduate School of Business took part in PIR during Nov 2021 – Feb 2022); Incorporating Sustainability into the Business School Curriculum and many other topics are listed on the agenda. https://www.unprme.org/agenda
Register here
GSB students and faculty can register for free (please select an option PRME Signatory members).