10 GSB students participated in the International Week on the Sustainability in the University of Antwerp
International Week is one of the most visible events on the topic of sustainability organized by business education leaders. For the 9th time, the University of Antwerp hosts I-WEEK, attracting students from all over the world and giving them the opportunity to listen to lectures from leading Belgian professors, ask questions of experts and representatives of major international companies and work on collaborative projects on ecology, green economy and global best practices in this field during the week.
This year, 272 students from 5 continents participated in the programme including partners - 11 leading universities from around the world, such as Corvinus University of Budapest, Hungary, MCI, Austria, University of Pretoria, South Africa, Universidade de São Paulo, Brazil, XIM University, India, James Madison University, USA, Koç University, Turkey, MIP Politecnico di Milano, Italy, University of Brawijaya, Indonesia, YUFE Alliance Young Universities for the Future of Europe.
During the plenary sessions and round tables, representatives of companies and non-profit organizations such as BNP Paribas, Umicore, WWF, Lidl, C-Suite, Wipro Limited and Wickbold shared their innovative solutions for sustainable development with the students. The experts talked about sustainability, environmental impact, supply chain sustainability and other aspects of green business in today's business world.
GSB students have come a long way from taking part in a poster presentation contest "Many faces of sustainability" in November, organized by the International Office, to the International Week itself, which took place from 7-11 March. The organizers of the event divided the students into mixed international groups of 5-6 people, in which they prepared a written research project and a presentation. During the project work as well as informal online meetings students had an opportunity to get acquainted with all I-WEEK participants, share impressions and make contacts for the future.
On May 20th, the International Office held an award ceremony for the GSB students, who successfully completed I-Week. I-Week coordinator, Peter Verhezen, and Ekaterina Ivanova, GSB lecturer and I-WEEK speaker, congratulated our team online and listened to the feedback of each participant on what International Sustainability Week meant to them. Alexander Dynin, Deputy Dean for corporate affairs and student relations and programme academic supervisor of the Master's programme "Sustainable Business Management", personally congratulated the students on the successful completion of the project and handed them certificates. In his closing speech Alexander emphasized the importance of such events and the ESG agenda in general for modern business schools: "Sustainability agenda and ESG is one of the key components of modern business education. Building a world-class business school, we at the Graduate School of Business give paramount importance to this area of management science and practice. For example, a course on ethics, responsibility and sustainability has recently been built into the curricula of all undergraduate and most postgraduate programmes. This year the School is launching a new specialized Master's programme "Sustainable Business Management" partnered with a number of leading Russian and international companies and associations, such as SBER, RSPP, Deloitte, KPMG, Accenture, Polyus, Beeline".
Hasmik Hambardzumyan, a student of master's programme "Marketing: digital technologies and marketing communications" commented: "If I-Week were a person, I would describe it as a very dynamic, engaging, yet punctual person with a high level of awareness".
According to Hasmik: "Representatives from different businesses were invited to the week, which allowed us to go deeper into the specifics of each type of business to understand what sustainability trends apply, what challenges the business is facing and how it addresses these challenges. I-WEEK is a great opportunity to learn from global leaders in sustainability and help it flourish in Russia as well.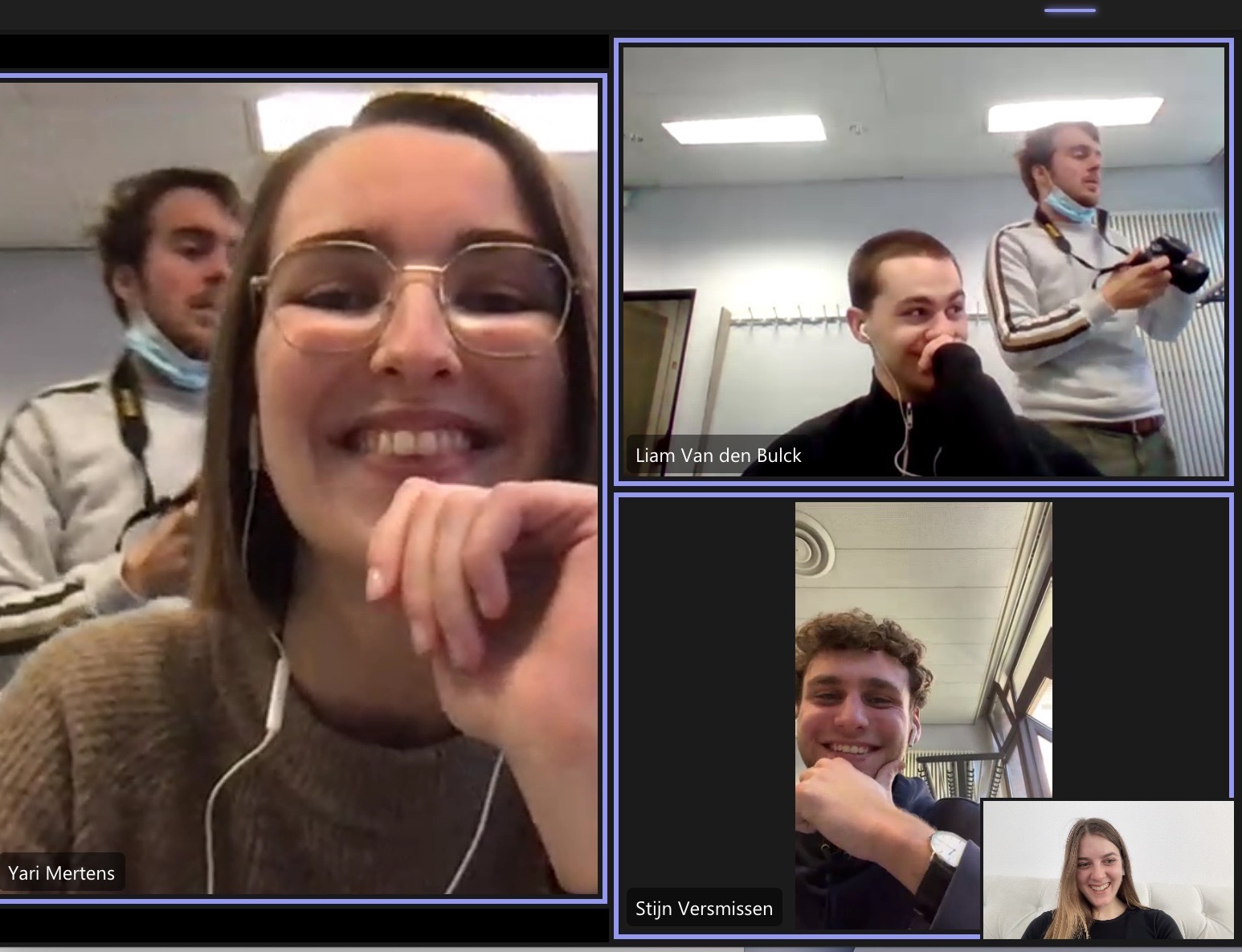 Regina Chirkunova, a master's student of the programme "Experience Economy: Hospitality and Tourism Management", noted that "participating in project activities with international colleagues, definitely broadens horizons, as well as business skills and interpersonal communication".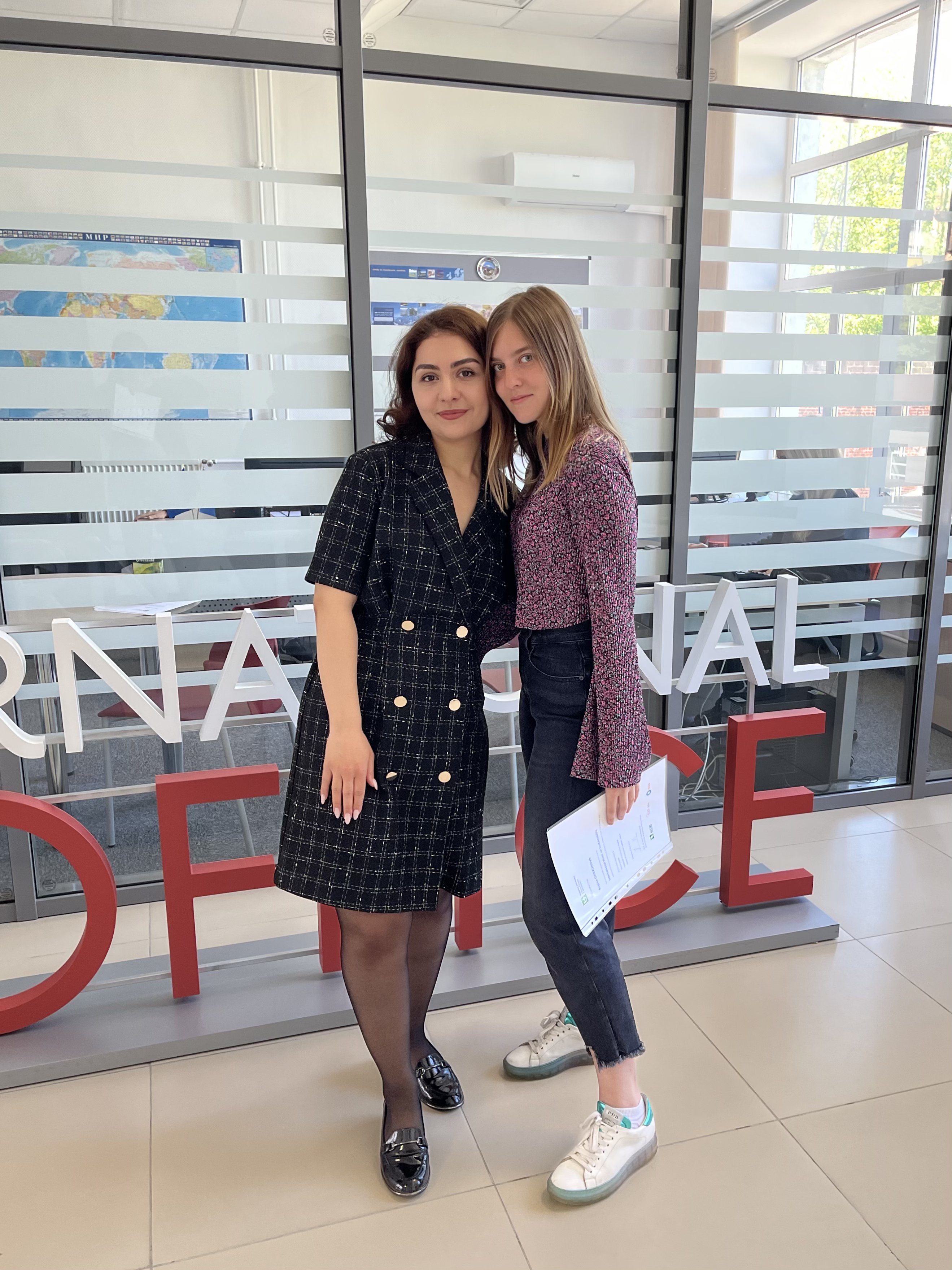 Ilya Dalinsky, a student of the Bachelor's programme "Management and Digital Innovation", said: "The knowledge I gained at I-Week has been useful to me in the past three months of my studies, but I am convinced that it will be of use to me once I graduate as well. After all, sustainability is not just about green energy and nature preservation, but also about increasing production efficiency and implementing innovations, which is why the leading companies in our country are interested in their employees knowing about this topic, so this knowledge will help me many times in my career".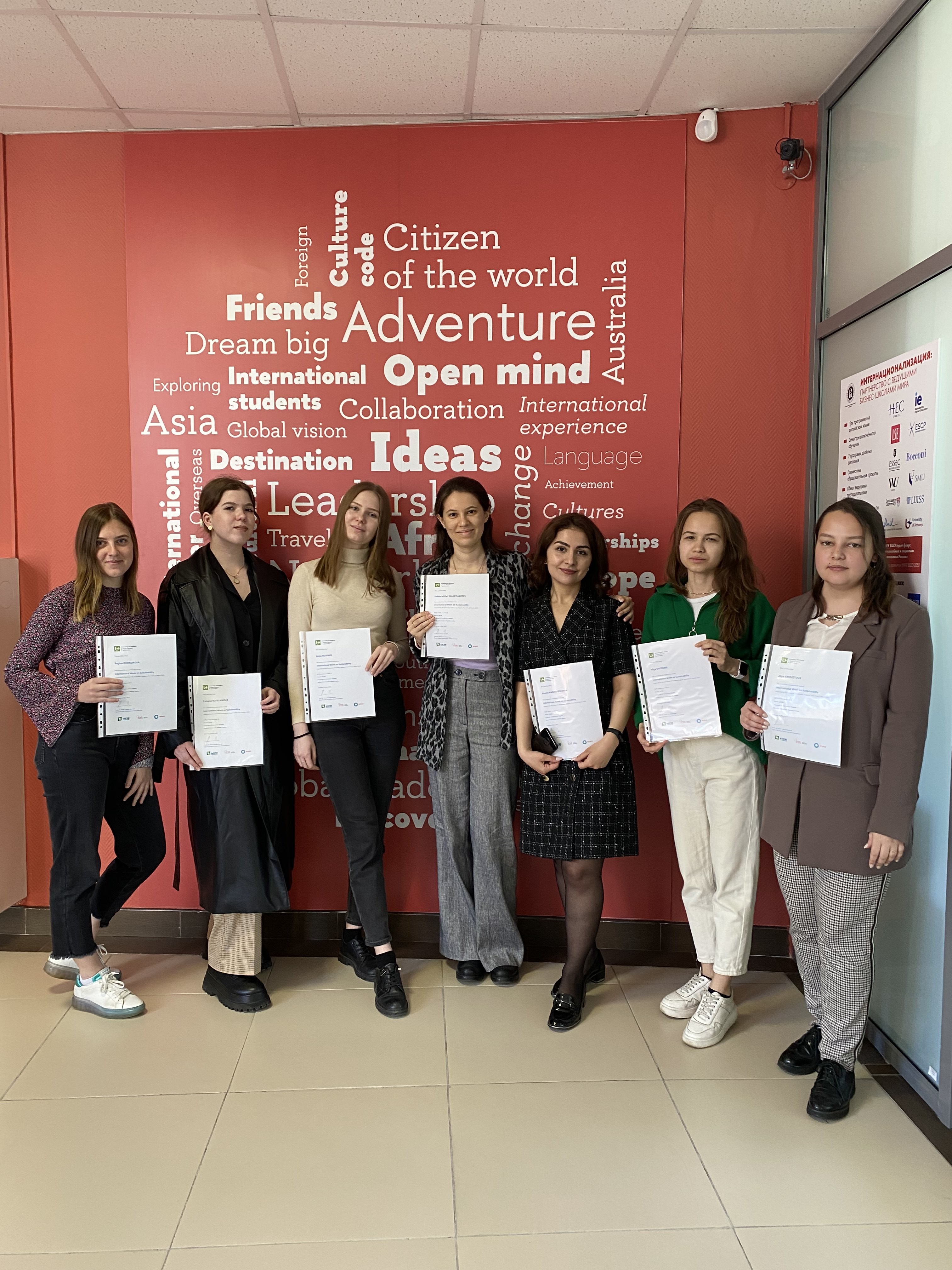 We congratulate the participants on the successful completion of the project!