Reykjavik University is the new partner of the Graduate School of Business
GSB students will be able to apply for an exchange programme starting from this semester.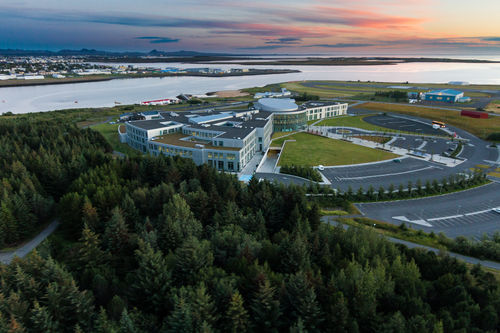 Reykjavik University is the largest private university in Iceland, located in the heart of the capital.
Reykjavik University is a vibrant, student-centered, university with an international faculty and students originating from all over the world. The core activities of the University are teaching and research with strong ties with industry and society, emphasizing interdisciplinary work, international context, innovation and service excellence. The RU culture is crafted by personal relations and respect for society and the environment.
Reykjavik University is ranked in 301-350th place in the Times Higher Education World University Ranking, making RU the highest ranked university in Iceland. For the third consecutive year, RU ranks highest of all universities for citations, which is an estimate of universities' research influence. 
Reykjavik University is small university with about 3500 students. Classes are small and interactive and the atmosphere is informal. RU emphasizes hands-on learning that prepares students for the challenges they will meet after graduation. This means working with other students completing actual, real-world assignments and projects, often in collaboration with companies and institutions.  
Set in one of the most beautiful areas of Reykjavik, the newly built campus offers students modern, first-rate facilities. All of RU's operations take place under a single roof, where you'll find, for example, classrooms, library, a gym, a cafeteria and well-equipped study areas and student rooms for group-work.