The Graduate School of Business has concluded a partnership agreement with EM Normandie Business School
Founded in 1871 in Le Havre, EM Normandie is one of the oldest business schools in France. With dual accreditation from AACSB and EQUIS EM Normandie is located at 5 campuses: three in France (Caen, Le Havre, Paris), one in England (Oxford) and one in Ireland (Dublin).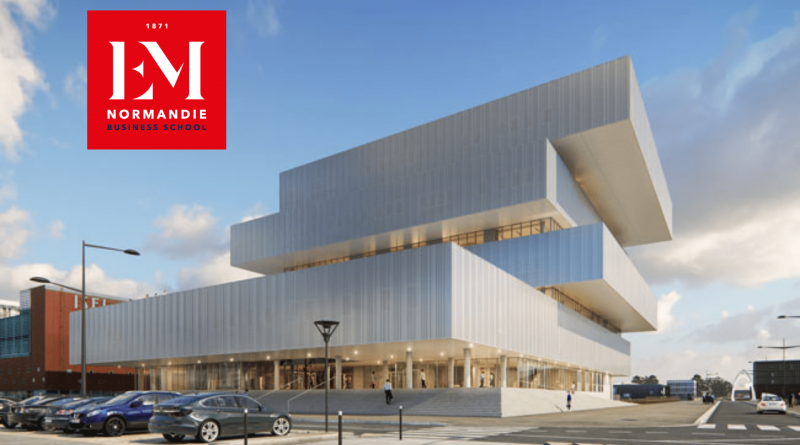 EM Normandie strives to be the preferred business school offering continuing education in a quality student-centered learning environment.
Its universal and specialized programmes are designed to align as closely as possible between the requirements of regional and national corporate stakeholders and the individual aspirations of both students and faculty in order to educate responsible global citizens.
To achieve these goals, EM Normandie takes a hands-on learning approach to teaching and meaningful mentoring relationships with faculty, professionals, and supportive communities. Academic contributions, supported by mission-relevant research, validate a portfolio of programmes designed to meet national and international quality standards.
EM Normandie's Master of Management is recognized by the French state and is ranked among the top 80 Masters of Management worldwide in the Financial Times and QS rankings.
The Bachelor of International Management programme is also recognized by the French state and ranks among the top 10 bachelors in France (L'Étudiant, Parisien Étudiant, MOCI).
All MS and MSc programs are accredited by the Conférence des Grandes Écoles (CGE). "Grandes Ecoles" are specific to the French higher education sector: they are very selective and have limited enrollment. They aim to produce high-level graduates in engineering, business, art, fine arts and social sciences.
Through an active learning process aimed at professionalization, internationalization and individual approach to students, EM Normandie prepares managers able to lead and solve tomorrow's problems.