Living and studying in Vienna - University of Applied Sciences BFI Vienna
Asya Abuelez, BSc in 'Business Administration', shared feedback on her student exchange experience at the University of Applied Sciences BFI Vienna.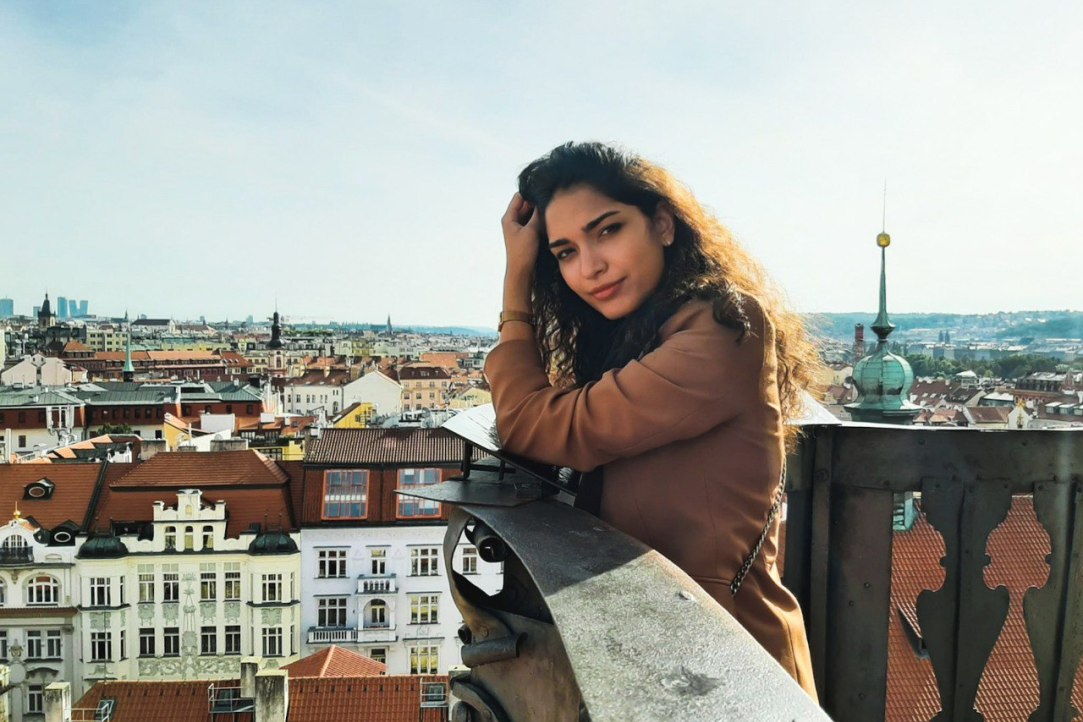 One of the reasons why I chose to study at HSE University is the opportunity to go on an exchange programme for one semester. In my third year of studies I finally put my plans into action and went to study at the University of Applied Sciences BFI Vienna in Austria! The home of schnitzels and strudels! I was so excited to live in Europe and interact with students from all over the world. However, before I finally got my boarding pass, there were some difficulties with preparation of all the necessary documents.
Academic mobility in 2020 during a pandemic is a non-trivial way to tickle your nerves. Until the last moment, you have no idea whether the plane will leave (mine was cancelled 2 times), whether the visa will be approved, what format of the semester will be. A coronavirus could spoil plans at any moment.
I started preparing for exchange a year in advance. I needed to work on my ranking and have a decent average grade, as the competition was high. At the time of approving an Individual Study Plan, nothing foretold the horrors of quarantine. My university did not cancel the exchange programme in the fall semester even in the new realities, and I decided not to postpone the mobility to the spring semester. I thought to myself: "Fly now or never".
Six months living in Vienna was, without exaggeration, the best time of my life. I didn't just choose Vienna because of the insanely tasty food. There are many moments in my family's life connected with Vienna. My mother, when she was my age, used to fly to Austria and participate in educational projects. Old friends of my family live in Graz, which unfortunately I wasn't able to visit because of the coronavirus. All in all, I was extremely happy when I got my acceptance letter from BFI Vienna.
September in Vienna is an amazing time! The first two weeks were unforgettable: thanks to ESN student organization we saw most of the sights of the city, including Schönbrunn Palace, Vienna Zoo, the Prater, and the observation deck at Kahlenberg. I was tremendously impressed by going to the Vienna Opera House, one of Vienna's most beautiful buildings.
I met wonderful people from Belgium, Spain, Italy, Poland, Romania, USA, France. During these first few days it was as if we had known each other for hundreds of years. I was very lucky that our international group consisted of guys who, like me, wanted to make the most of those five months. We had a motto: "SAY YES TO EVERYTHING" and we really said "YES!" to everything. For example, we decided to go to Bratislava for a day three hours before the train. We also visited many cities near Vienna. I saw Prague, Brno, Salzburg, Halstadt. Of course we could have visited many more cities and countries if it weren't for the coronavirus measures, but this only gives us an impulse to meet again somewhere in Madrid after the exchange experience.
Studying at the University of Applied Sciences BFI Vienna is a little different from the HSE University. There is no division between lectures and seminars. Everything is two in one. At the beginning, some of the classes were offline, but since October the university switched over to online mode, so, even if just for a little while, I really felt what an Austrian education is like. Punctuality is a cardinal principle in Austrian life. The process of learning was very organized. All issues were resolved quickly. However, it seemed to me that the university is much more flexible in terms of the evaluation and the deadlines. I asked the guys who study here on a permanent basis and they said that this is a special feature of the university, as it belongs to a special category of universities in Austria (Fachhochschule).
I think the most important thing that the exchange programme gave me (apart from boosting my Engish skills) was the awareness of what I want to do in my life. I flew back to Moscow with an unbelievable motivation to study hard and for a long time and to apply for a master's degree in International Management. I want to take the IELTS exam, find an internship in an international company and after graduation come back to beautiful Vienna, this time for a whole year.
They say 2020 was a terrible year, but for me it was the best year of my life. Now that I have friends all over the world, I'm glad the circumstances worked out this way. Who knows where we would have ended up if the coronavirus had not existed. I am very grateful to HSE University that students can experience all the delights of student life not only in Russia, but also abroad.