How to Pass a Job Interview Successfully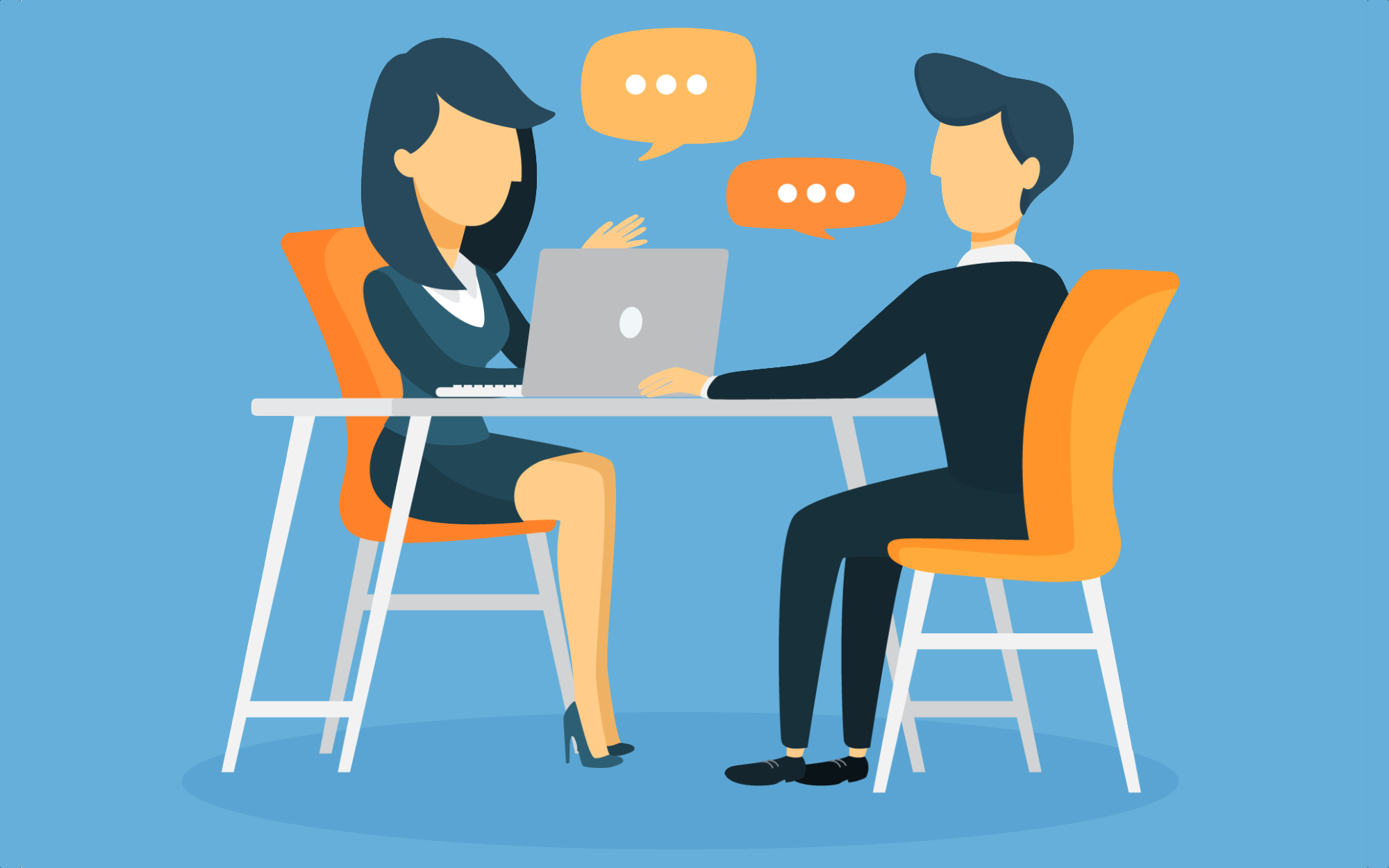 An interview is one of the most important stages of selection for a job or internship. At the interview, both candidates and interviewer identify mutual interest and get answers to questions. During the interview, the employer assesses your qualifications, level of motivation, and whether you understand what you want to get from this position. Considering interviews in terms of benefits for the candidate, then they give you the opportunity to evaluate the company, its concordance with your expectations and goals. Moreover, an interview is always a great opportunity to improve the skill of self-presentation, which is extremely important in the modern world.
To pass the interview, you need to prepare for it well, so that there are as few unexpected questions from the recruiter as possible. Our tips will help you with that.
STEP 1: Start by researching the company and your interviewers

Understanding the specifics of the company you are applying for can help you pass the interview with confidence. You will be able to estimate how your experience correlates with the information published by the company on the website and in social networks and what exactly in your experience makes you a great fit for the vacancy.

STEP 2: Practice your answers to common interview questions

Prepare your answer to the common question: "Tell me about yourself, and why are you interested in this role with our company?" The idea is to quickly communicate who you are and what value you will bring to the company and the role—it's your personal elevator pitch.

STEP 3: Reread the job description

We recommend you additionally familiarize yourself with the job description in advance and highlight the key requirements for the candidate. Think about what in your past or current experience meets these requirements.

STEP 4: Be prepared with examples of your work

At the interview, you will be asked about specific tasks that you have performed previously. Be prepared to provide examples of specific cases that correspond to the tasks for the vacancy in question. For example, you may be asked to share your teamwork experience. Think about a specific situation and tell about it briefly but informatively. Be prepared that the recruiter can ask clarifying questions about this case, so you should be familiar with it. Thus, the recruiter evaluates your behavior in the described situation and "transfers" it to work in the company.

STEP 5: Plan your route

It is very important to be at the interview on time, so we recommend you to calculate the travel time in advance and, if this is a completely new place for you, you can go there once and study the route in advance so that you will definitely not be late on the day of the interview.

STEP 6: Dress for interview success

The first impression you make on a potential employer can make a big difference in the outcome of your job interview. Therefore, it is important to look in accordance with the company's dress code. Nevertheless, the classic style (shirt, pants, shoes) will always look better than the informal one (sweatshirt, jeans, sneakers).

STEP 7: Use the STAR method in answering questions

Prepare to be asked about times in the past when you used a specific skill and use the STAR method to tell stories with a clear Situation, Task, Action and Result.

STEP 9: 9. The power of gestures

Crossed arms can appear defensive and off-putting. Try to be focused and confident, which will immediately have a positive impact on your interviewer.

STEP 8: Prepare smart questions for your interviewers

Interview is a two-way street. Employers expect you to ask questions: they want to know that you're thinking seriously about what it would be like to work there. Here are some questions you may want to consider asking your interviewers:

What my day-to-day responsibilities on this position will be?
If I were in this position, how would my performance be measured?
How would you describe the team culture?
What will be the next step of the selection?

If there are no questions left to the recruiter by the end of the conversation, then you can say that during the meeting you have already received answers to all your questions, and thank him for the meeting. For candidate it is better not to initiate the question about wage. If the recruiter did not ask you about this, it means that he already has this information, or he intends to clarify this at the next stages of selection

STEP 9: The power of gestures

Crossed arms can appear defensive and off-putting. Try to be focused and confident, which will immediately have a positive impact on your interviewer.

STEP 10: Be positive and friendly

Smile.You should not talk about experience in a negative way, even if it took place in the past. If the recruiter did ask you about this, then talk about it as neutral as possible and emphasize what useful lessons you could learn from this situation.

STEP 11: Try to handle stress

Try not to focus on negative thoughts. You can imagine that a person you know is sitting in front of you instead of the recruiter and you are presenting your experience to him. This will help you feel more comfortable and confident.