The winners of the autumn stage of the Student Groups Project Contest reported on their projects and expected outcomes
In summer 2020 HSE launched a contest for creating project groups, through which our university supports interesting and useful initiatives of students. Despite the fact that the Contest is being held at HSE for the first time, 36 applications were received for the creation of project groups of students from the HSE Graduate School of Business, and 28 of which were approved by the Commission on Educational Initiatives.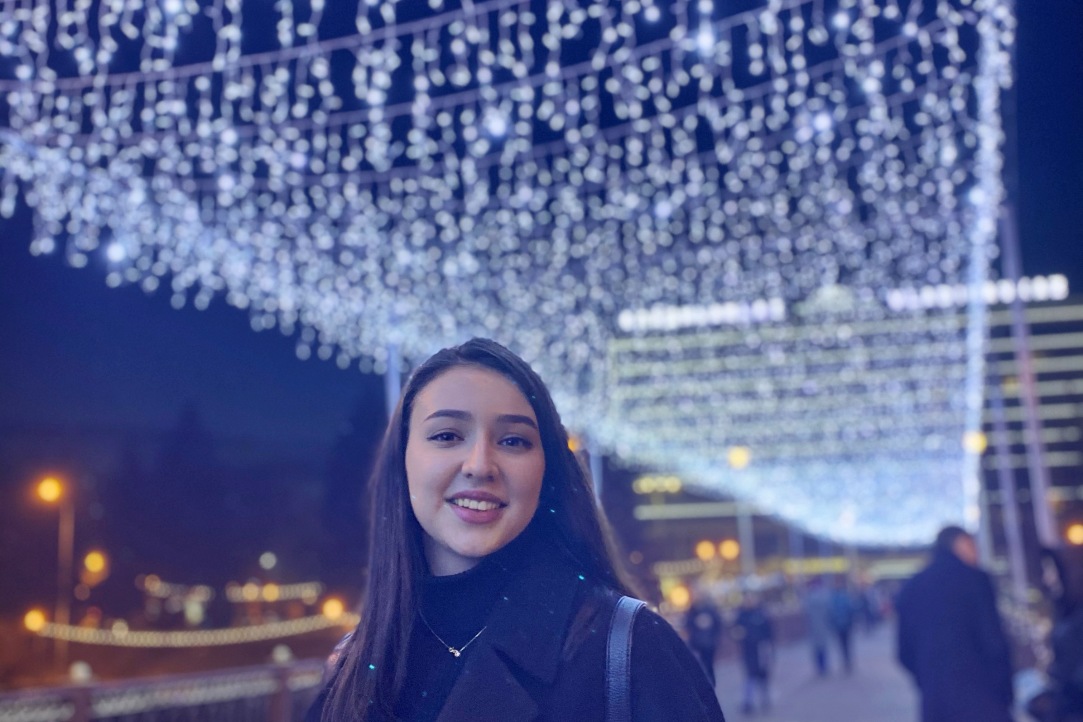 The second wave of the Student Groups Project Contest started in August. 17 applications were received by the end of the submission period, and 11 of which were approved for financial support. 
Several students - Victoria Totikova, Alexander Ikonnikov and Oksana Omelchenko - shared their experience in participation in the Contest and thoughts about their projects and expected outcomes.
1. Why did you decide to participate in the Contest?
Victoria Totikova, student of the Business Management Programme, 2nd year 
Project "Honey Study" (channel of information and entertainment content about HSE students)
We had the idea of ​​such a project a long time ago, but this initiative remained an "idea" for a long period of time and there was no reason to become something more. And the Student Groups Project Contest was that "reason" so we decided to participate. We want to fully implement our project, and we need additional financial and resource support for it.
Alexander Ikonnikov, student of the Business Management Programme, 2nd year
Project "Saturn Planner"
Our team saw good growth prospects, so we made a collective decision to participate in the Contest.
Oksana Omelchenko, student of the International Management program at the Graduate Business School, 1st year Master's Programme
Project "HSE Business Game"
The idea of creating an international Case Championship with invited industrial companies was born two years ago. At that time, I was a 2nd year student of the Faculty of Economic Sciences at HSE. As the leader of this project, my colleague and I were participants in a business game in France in 2018 organized by the well-known business school HECParis.
2. Why did you decide to offer this particular project?
Victoria Totikova
There are many student organizations and events held at HSE that we are not aware of or doubt whether they are worth our attention. In fact, various HSE events, as well as the entire student life in general, can bring a lot of positive emotions. We are ready to tell and show about them, using all multimedia capabilities. Moreover, our project met the criteria for evaluating applications, which finally convinced us that we should participate.

Alexander Ikonnikov
We created this project even before submitting the application and were actively engaged in its development throughout the summer of 2020. We believed in our project "Saturn", so we decided to participate in the Contest. 
Oksana Omelchenko
Participation in a business game at HECParis left a deep impression on our memories and we thought: why shouldn't HSE, as the leading university in Russia, organize something like this? It will increase worldwide popularity of HSE, attract applicants from developed countries, increase motivation and pride among our students. However, without the support and assistance of the university, it's difficult to organize such an event. We are confident that if everything goes well, it will become a huge project.
3. Was it easy for you to assemble a team for your project?
Victoria Totikova
 It was the easiest thing to assemble a team. I know that it may be a challenging task, but we were lucky to find each other in a short time.
Alexander Ikonnikov
 Yes, it was quite easy, we became friends with my groupmate and decided to create our own product - a universal undated planner. I knew that my former classmate had entered the Faculty of Communications, Media, and Design at HSE, so she would be happy to take part in our project. The other members joined us after creating the layout, because we needed help with marketing, delivery and so on.
Oksana Omelchenko
 We are confident that the team is the foundation of a successful project. My team is a combination of high motivation, common sense, fundamental knowledge and friendliness. 
4. Please, tell us about the preparation of the application for participation in the Contest: was it your first such contest, what difficulties did you face and how did you handle them?
Victoria Totikova
I had to fill out such an application form for the first time. Having an idea in your head is one thing, but it is much more difficult to correctly formulate its details and development prospects. You need to pay special attention to the description of the project: after all, it shows the main value and meaning of the project initiative. We had to work on this thoroughly.
Alexander Ikonnikov
It was the first experience for us, but we didn't face any difficulties at the stage of application submission. All aspects of the Contest were discussed jointly with all team members.
 
Oksana Omelchenko
This is the first such experience for us. But due to the fact that the application system is quite convenient, there were no difficulties.
5. Could you, please, describe your feelings and emotions when you found out that your project was supported? What do you think was the key to success of your application?
Victoria Totikova
 We were very pleased when our project was supported, as it means that our idea was appreciated. The success of our application is based on the fact that we have found a kind of "problem" and a solution for it. Moreover, students are mostly young people at the age of 18-24, and I think they can be considered as one of the most active age groups on YouTube.
Alexander Ikonnikov
Everyone was very happy when they found out that our project was supported. However, after we were informed that the amount of funding was set at 75000 rubles, instead of the requested 175000, it took us some time to think over our next steps and find a way out of this situation.
Oksana Omelchenko
We were absolutely delighted! In our opinion, the key to success is the scale, originality and necessity of such a project at HSE
6. What outcomes do you expect at the end of the project implementation period?
Victoria Totikova
As a result of our project, we see the creation and development of a successful YouTube channel, which shows positive statistics. Organizers of student initiatives see us as a useful resource: a platform where they can also tell about their project, share it with the whole world of HSE. Our content is informative, but we manage to present it in an entertaining and engaging way.
Alexanrd Ikonnikov
Popularization of the brand "Saturn". Increasing the number of Instagram account subscribers to 700 people, selling the first, second and subsequent batches of planners. Sales program for at least 6 months, maximum - 4 (100 pieces each)!
Oksana Omelchenko
We really hope that the project will be the way we imagine it in our dreams and implement it according to our plan. Let's say that in a year, when the pandemic is over, we will invite managers of global companies, volunteers, participants from all over the world and organize a brilliant business game that will remain in the memory (and CV) of students.
7. How do you see the future of your project? Does it have a future?
Victoria Totikova
The future of our project is directly related to the future of YouTube and its relevance. This platform, as we know, for a long time has shown the dominant trend in the field of multimedia, replacing television and even radio broadcasting. To ensure a bright future for our project, endless diligence and creative thinking is required, and our team will definitely try to develop these aspects.
Alexander Ikonnikov
Our entire team believes in the future of the Saturn project, we are planning scaling, signing contracts with retail stores and much more. Surely, it will take time and sufficient resources to build a sustainable business model. We have already sold 75% of the first batch and have received excellent reviews for our product, which proves the viability of our project.
Oksana Omelchenko
In an ideal world, this business game could exist for many more years. In any case, we will strive to make it real at HSE.