The winners of the Student Groups Project Contest told about their applications and how participation can be useful
This year, the HSE launched a competition for creating project groups, through which the university supports interesting and useful initiatives of students. Despite the fact that the Contest is being held at HSE for the first time, it immediately aroused great interest – 36 applications were received for the creation of project groups of students from the HSE Graduate School of Business.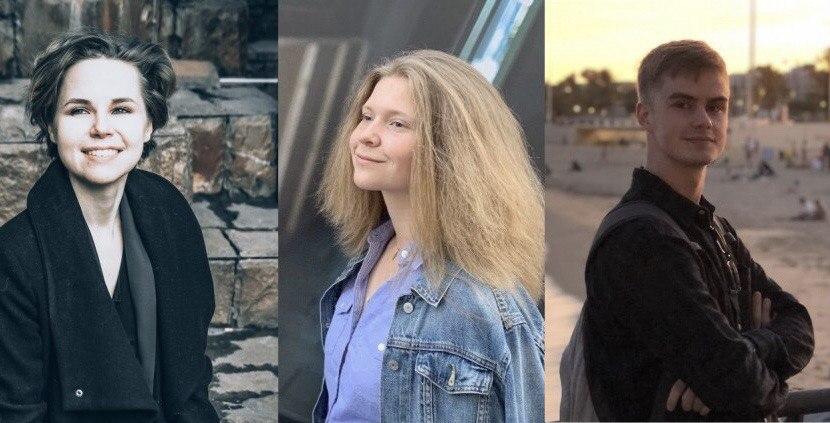 According to the assessments of the Commission on Educational Initiatives it was decided to provide financial support for 28 projects. The second wave of Student Groups Project Contest started in August, and the submission period was closed on September 10, 2020.
We have talked with several winners of the first wave of the Contest: Dmitry Semyachkin, Anna Kleshchenko, Alexandra Osipova and Anna Savina about participation in the Contest, their applications, projects and future plans.
It is the first time the Contest is being carried out as a new initiative at HSE. What do you think about the idea of the Contest?
Dmitry Semyachkin, student of the Marketing and Market Analytics Programme, 2nd year
Project "HSE CASE CHAMP"
I think the idea of the Contest is very bright. Talented students from all over the country study at HSE, and they get ideas for their startups in the educational process. It's valuable to have the opportunity to realize your idea, especially within the walls of dear university, and with the support of experienced teachers.
Anna Kleschenko, student of the Business Informatics Programme, 3rd year
Project "Career Navigator"
Such a Contest is definitely necessary for both students and HSE. Students do what they like and have real-life experiences. My friends from other universities, with whom I discussed this Contest, said that they would like to have that kind of contest at their university.
Alexandra Osipova, student of the Graduate School of Management, 2nd year
This contest is a great initiative! We have a real opportunity to apply our skills in practice and implement significant projects within the walls of our university.
Anna Savina, student of the Business Informatics Programme, 2nd year
Project "Mobile application for GSB students"
I am very impressed by the concept of the Contest, thanks to that students can realize their ideas. I would like the Contest to be further carried out, so that we can all not only realize ourselves, but also work for the good of the GSB.
Tell us, why did you decide to take part in the Contest? What is your project?
Dmitry Semyachkin
I wanted to bring something new to the case movement and I realized that HSE could help me. I needed funding and support from employees to develop my idea and HSE helped me with this. I have participated in various case championships and knew that there was only 1 strong player on the market. I thought that I could make my own championship, taking into account the needs of the participants. Our entire team hopes that the result of the implementation of our project will be the formation of a strong business community, whose members have practically applicable knowledge gained during our events.
Anna Kleschenko
This is the first time I have participated in such a contest. I found out about it from the mailing list, and decided to take part. I told my friend Anna and together we sent applications for our projects. This project is dedicated to creating a full-fledged career portal for GSB students (although in the future we plan to make it available to all HSE students). Many students still don't have an accurate picture of ​​their future careers, and we can help with it. On our website students will be able to find out what they have to learn for a particular field of activity, choose the most suitable profession according to their educational program, take a career guidance test, and so on.
Alexandra Osipova
In the beginning of 2019 my student Anastasia Kolmykova told me about the idea of ​​doing a consulting project. At that time I was teaching at HSE as a graduate student for the first year. And after a short pause for summer we started a project to research competencies in consulting. We have gathered a whole team, where each member was responsible for compiling a base of respondents, taking interviews, transcribing and analyzing interviews. The core of the team headed by Nastya will implement this project at the international level, and use the Python language to analyze open information.
Anna Savina
When I received an email letter with the Contest announcement I was just finishing a joint project with the University of Rotterdam. It was a very interesting experience for me, and of course I wanted to continue it. Therefore, I immediately decided to take part.
The idea for the project was born almost immediately and spontaneously. I decided to develop a mobile application for the HSE Project Fair. I discussed this idea with my friends, Lena Volkova and Anya Kleshchenko and we decided to implement this idea together. We also decided to expand the functionality of our future application: to add a page with volunteer activities, HSE events, incl. various webinars, events and other activities, as well as a portal with reviews about "minors", electives, etc.
Please, tell us about the preparation of the application for participation in the Contest: was it your first such contest, what difficulties did you face and how did you handle them?
Dmitry Semyachkin
Preparation of the application didn't take much time: we filled out the form, everything was simple and convenient. There were no difficulties, although we did it for the first time. I can advise future participants of the Contest to think carefully about why you need this project.
Anna Kleschenko
This was my first experience of filling any application for financial support at all. In this regard, I would like to thank Svetlana Smeltsova, who helped in filling out. The most important advice to the participants of the Contest is to think about the real terms and funds you needed. And here is a little life hack: read the recommendations carefully. It notes that a project should "overlap" with the HSE University Development Programme up to 2030. So it gives a big inspiration for new ideas and increases the chances of success.
Anna Savina
This is the first time I have submitted such an application. At first I was worried that it would be difficult, but it was only necessary to fill the form correctly. For me personally, filling out the cost estimate was a little problematic. Firsty, I didn't think that our work with the guys could be paid, so I indicated only the costs of the application itself. And then I had to redo it. I would advise future participants not to be afraid, there is nothing terrible or complicated in the application procedure. The most important thing is having a desire, an idea and a team that will support you!
Could you, please, describe your feelings and emotions when you found out that your project was supported? What do you think was the key to success of your application?
Dmitry Semyachkin
I was delighted at the news but I thought about responsibility: we were allocated double special funding. That is why we should organize an event of the highest level.
Anna Kleschenko
It seems to me that an important role in our victory was played by the fact that there are no analogues to our project (more precisely, its main function - " professions navigator") at the moment.
Anna Savina
The approval of the project was unexpected and very pleasant for me. It seems to me that our application was supported due to the fact that it's a really useful app for students, collecting all events at university. And now it is much more convenient to use mobile applications than a website.