On September 10, the first closed research seminar of the methodological Project for the development and use of computer simulations in science, industry and business was held
There will be a small scientific and technological revolution! We have brought together the main team members to take on an ambitious scientific and educational vision, which we will implement in the near future. And if all this time (especially this year) the thoughts "something is wrong with this world", "everything goes to hell" and "everything that happens cannot be real" did not leave you, then take the "red pill", Neo :)
Quite briefly
On Thursday evening, overcoming the gusty wind, cold rain and the ongoing information wave of the spread of the coronavirus, our team members reached one of the many cozy auditoriums of the HSE building on Pokrovsky Boulevard.
Got to get together. We got together to look each other in the eye and honestly answer the question: are we too tough with the goals that we set for the Project?
In order to understand this, first of all, we appreciated the weight of the stone that we happily took on our shoulders. As a brief historical review of the development of the phenomenon of computer simulations, it became obvious that the weight of the stone was growing at a rapid rate, and after 20 minutes of Tim Kham's report it became not that stuffy, but the feeling of anxiety over the shoulders on which the stone was heaped increased. However, significant optimism was made by Johannes Lenhard, a professor at the University of Stuttgart, or rather his book, published in English last year: "Calculated Surprises: A Philosophy of Computer Simulation", which we analyzed as one of the brightest examples of modern Western Philosophy. Yes, simulation is not easy. Yes, it is a complex phenomenon that is shaped by extremely super heavyweight mathematics, powerful computing hardware solutions, and sophisticated software simulations. But with all that, computer simulations are great. Simulations are the part of beauty that is designed to save our world - to provide a new cognitive toolkit of knowledge, to open a completely new source of inspiration and constructive transformation of thinking. Thinking both professional and philistine.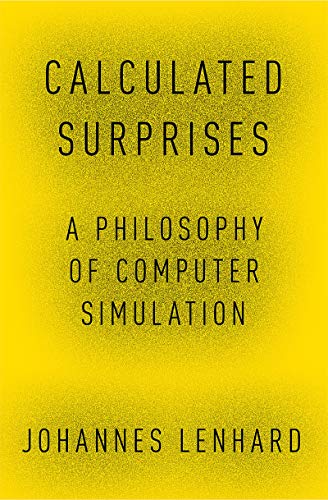 Sergey Aksenov broke the idyll that had arisen for a fleeting moment and rightly set the task to figure out within 10 minutes how the model differs from the simulation. And if we do not do this - this thought hung alarmingly in the air - then we all disagree, recognizing the futility of trying to transform the world. Accepting the challenge, Viktor Popov, the head of the Project, unexpectedly for everyone, demonstrated a homework, deftly highlighted with a projector on the white, carefully plastered wall of the Alma Mater classroom of our students. Videos of solar flares followed one another on the screen. "Well, greenhorns" - read in the eyes of Professor Popov. "Where is the model, and where is the simulation?" - he asked delicately. And after a few minutes of discussions, the answer became extremely clear and pragmatic.
And if you are interested in learning this and much more about computer simulations, where and how they are applied, to see specific cases from science, industry and business, then come to our open master classes and workshops, which will be conducted by leading IT industry workers, business experts, managers and engineers of corporations. Follow the announcements;)
In the meantime, think - is this a real photo or a simulation photo? :)